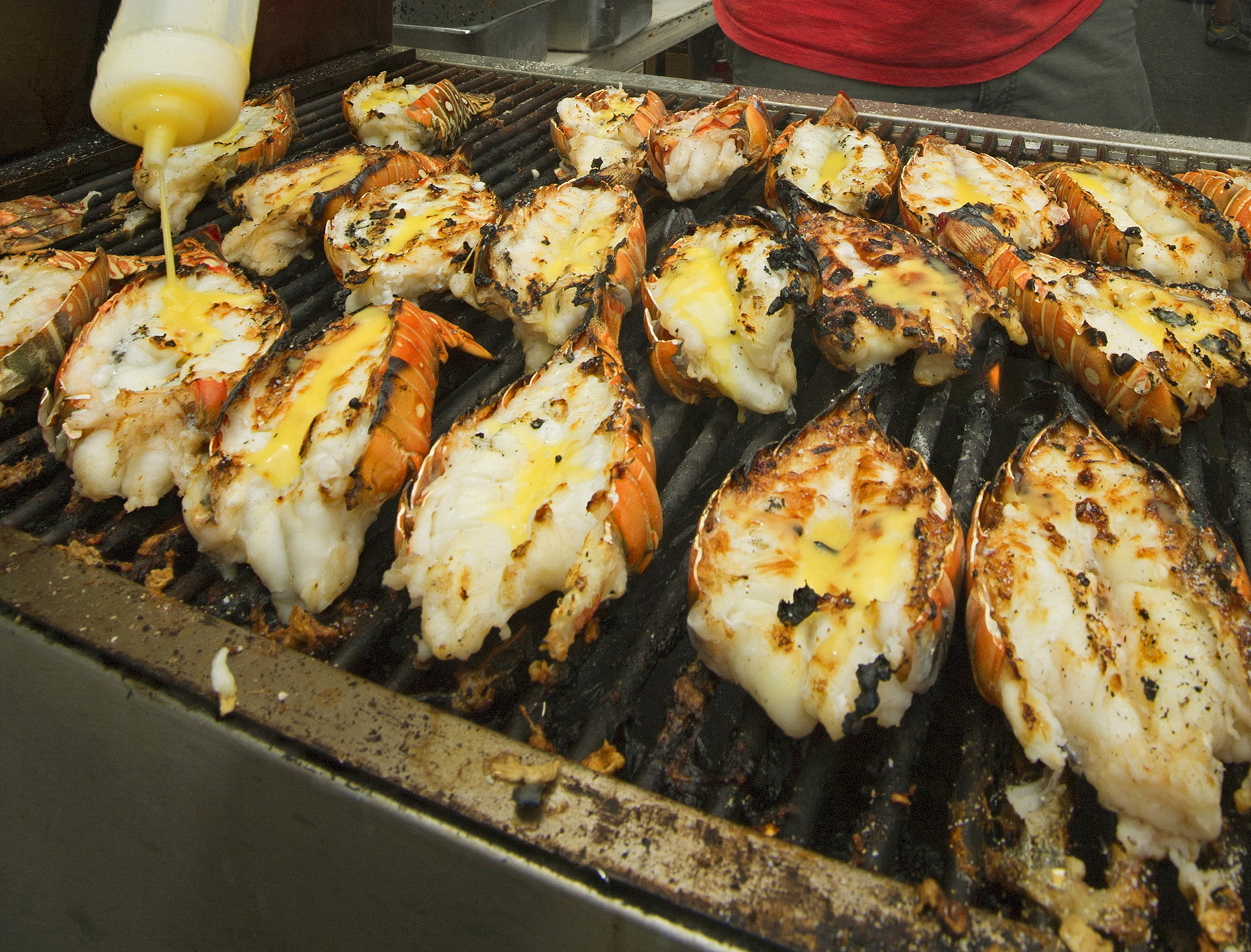 Attention, crustacean fans: Thursday, Aug. 6, marks the start of the eagerly anticipated Florida Keys lobster season. 
Surrounded by the Atlantic Ocean and the Gulf of Mexico, the Keys are a seafood lovers paradise. Topping the list of favorites is our native "spiny" lobster. 
Unlike the northern cold water variety, Keys warm water lobsters are clawless. But no worries, you won't miss those pincers one bit once you bite into the sweet and tender meat of the tail.
And like its northern cousin, the most popular way to serve our local crustacean is steamed, boiled or grilled with melted butter. While traditional northern trimmings might include boiled potatoes and corn on the cob, it's not unusual to find Keys lobster paired with Cuban black beans and yellow rice.
Some area chefs prepare lobster stuffed and broiled, while others blend lobster meat with exotic sauces incorporating tropical fruits like mango. It's possible to start the day with a luscious Lobster Benedict at some creative local eateries — and few people can resist the Lobster Reuben at The Buzzard's Roost in Key Largo (buzzardsroostkeylargo.com) or the Lobster BLT at the Backyard Cafe, (KeyLargoFisheries.com) also in Key Largo.
Even if you aren't traveling in the near future, you can still satisfy your crustacean cravings. It's really simple to have spiny lobster shipped from Key Largo Fisheries Seafood Market (KeyLargoFisheries.com) to prepare at home.
And don't forget to plan ahead for next summer's Key West Lobsterfest celebration. Scheduled for August 12-15, 2021, it includes a street fair featuring luscious lobster offerings that range from appetizers to full dinners.
Now let's get crackin'!