Top Picks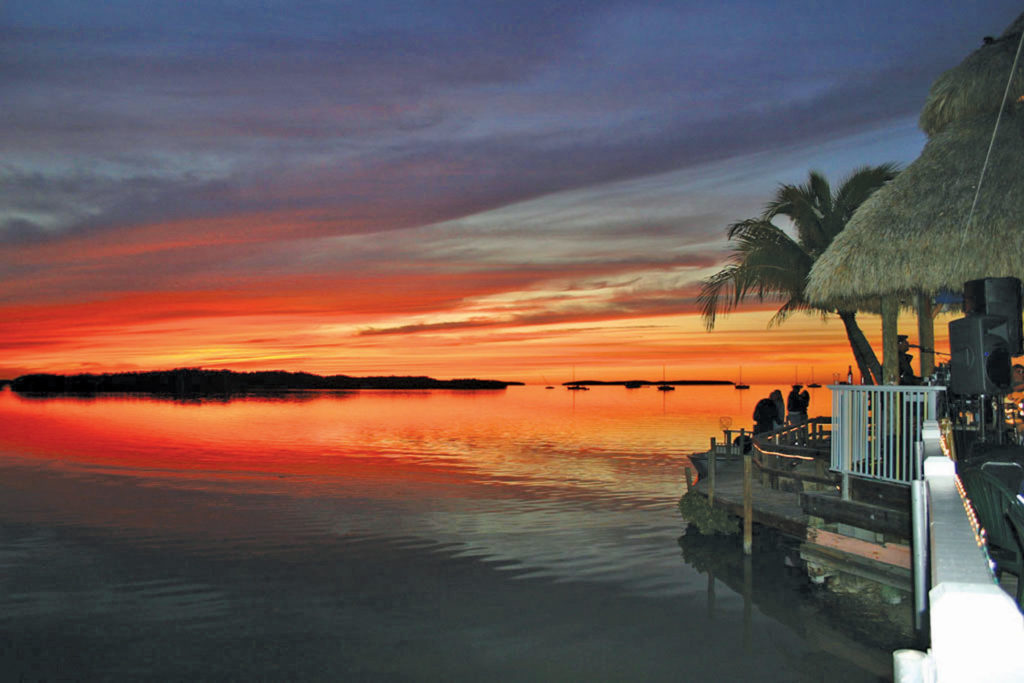 BEST KEYS SUNSET CELEBRATION
Lor-e-lei Restaurant & Cabana Bar
Cited as one of the "Best and Brightest Spots in Florida" by Power and Motoryacht Magazine, this casual, family-friendly hangout is home to the world famous Lor-e-lei Fishing Guides and lively Sunset Celebration. Great casual fare with an array of tasty sandwiches, fresh local seafood, ribs, steak and chicken. Live entertainment by local bands. Happy Hour specials from 4-6 pm Major credit cards. Open Daily for breakfast, lunch, dinner. Find it at MM 82, Bayside, Islamorada. 305-664-2692; loreleifloridakeys.com
BEST FISH HOUSE
The Fish House
If the name fits — and here it does because this bustling joint is the hottest seafood spot in town and gets constant raves from locals and visitors alike. Big portions, a fun, friendly staff and a Keysey atmosphere complement an extensive menu that includes chowders, stone crab, shellfish, native fish, steaks and pasta. Find it at MM 102.4, Oceanside, Key Largo. 305-451-HOOK; fishhouse.com
BEST LOBSTER BLT
Key Largo Fisheries
Until recently, we always thought there was nothing like a great Maine lobster roll. Of course, that was before we stumbled upon the "Backyard Cafe" on the docks behind Key Largo Fisheries and discovered their signature Lobster BLT. Perfectly cooked, firm-tender lobster (not fried – Sacre Bleu!) is generously heaped on a buttery croissant fused with crisp bacon, juicy ripe tomato slices, fresh Bibb lettuce and a healthy slather of spicy mayo. Also first rate: the incredible Lobster BLT Soup loaded with bacon and lobster, along with lots of other delicious sandwiches, salads, and fresh seafood baskets. Wine & Beer. Cafe open Mon. – Sat. 10 am – 8 pm Retail Market: Mon. – Thurs. 7:30 am – 5:30 pm and on Fri. & Sat. 'til 7 pm Find it at MM 99.5, Oceanside at 1313 Ocean Bay Dr., Key Largo. 305-451-3782; keylargofisheries.com
BEST DOGGONE ITALIAN FOOD
Ciao Hound Italian Kitchen & Bar
Raise your paw if you like Italian food! This unpretentious, dog-friendly eatery dishes up big portions of traditional Tuscan recipes and also offers an exclusive "doggie menu" with Fido favorites like the "Hen House Chicken Strips." People pleasers also abound with favorites like Pasta e Fagioli, Braised Short ribs and Lobster Ravioli. Gluten-free options, too. Find it at 84001 Overseas Hwy in Islamorada. 305-664-5300; ciaohound84.com.
BEST PLACE TO GRAB A BURGER
Reel Burger
What's better than hanging out by the beach in your flip flops and chowing down on a really GREAT burger? For Islanders like us, not much. And that's why Reel Burger at the Amara Cay Resort in Islamorada is our go-to spot for this simple pleasure. Made-to-order with a custom blend of ground beef, the signature burgers here are extraordinarily good; especially when they're backdropped by an expanse of palm trees, sea, and sand. Served with a crunchy pickle and your choice of Kettle Chips, House Slaw, or crispy fries. These Bad Boys are just what the Sun God ordered. Lots of other yummy handhelds, too, along with fish, chicken and vegetarian options. Find your place in the sun at Amara Cay Resort, 80001 Overseas Hwy. 305-664-0073; amaracayresort.com.
BEST Island Chic
Snook's Bayside
Hidden away at the end of a private lane, just off US 1, this chandeliered Grand Tiki with its flickering torches, lush plantings and SOBE-style sofa lounges is oh-so-chic! A gorgeous, open-air dining area, sprawling 5,000 sq. ft. patio and multiple bars all have unobstructed views of the Bay, giving you a ringside seat to one of the best sunset celebrations in the Keys. As seen on South Florida's popular TV show, "Check Please," the fresh, island-inspired dishes, won high fives from the show's panel of judges and are all made to order. Truly a great place to kick back with a rum punch and grab yourself a piece of paradise. Find it at MM 99.9 Bayside, Key Largo. 305-453-5004; snooks.com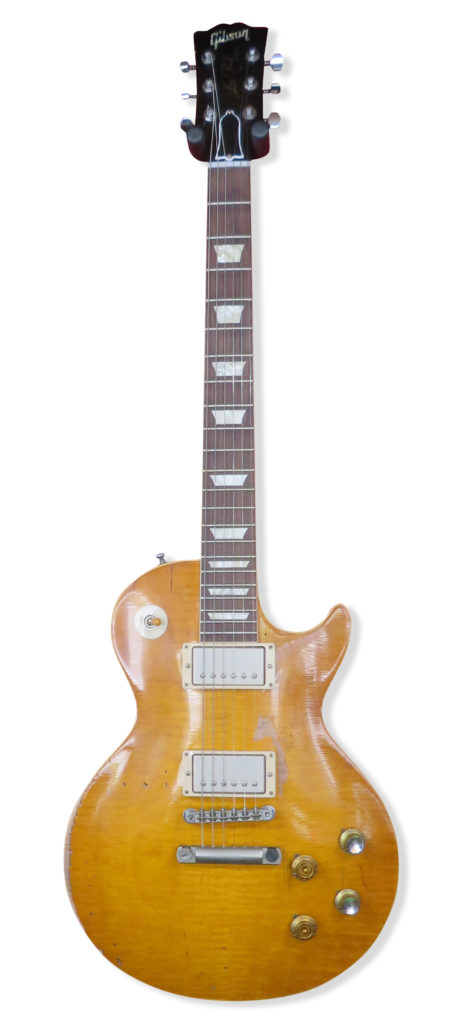 BEST DEAL IN TOWN
Keys Pawn
Maybe it's just us, but when we think "pawn shop" we think "eh, maybe not." Not so with Keys Pawn. This place is like no other pawn shop we've ever seen (even the ones on TV). The folks here have been supplying dealers from all over the world with luxury watches, high end jewelry, rare antiques and collectibles at super low prices for over forty years. Now they've opened this new brick and mortar with a terrific ever-changing inventory that also includes a wonderful collection of rare guitars. The prices and selection are phenomenal so if you're into snagging great deals, this Pawn's for you! Find your next treasure at 91551 Overseas Hwy., Tavernier. 305-962-1956; keyspawn.com.
BEST PORTERHOUSE STEAK
Ziggie & Mad Dog's
Truth be told, you can't go wrong with anything on the menu of this legendary Keys' landmark because all the food here is truly world-class. Steak lovers will revel in the tender 12 oz. Center Cut Filet, tasty 16 oz. New York Strip and full flavored 21 oz. Bone-In Ribeye, but it's the 28 oz. "Czonka" Porterhouse that is totally over the top. Team one up with a linebacker-size baked potato and you've got yourself a winning combination. Open daily at 5:30 pm for dinner. Full bar. Major credit cards. Find it at MM 83 Bayside, Islamorada. 305-664-3391; ziggieandmaddogs.com
BEST FAMILY RESTAURANT
Key Colony Inn
Overlooking the fairways of the Key Colony Beach Golf Course, this long time institution has the feel of an old time country club. An extensive menu of seafood, continental and Italian favorites has made it a favorite with the Key Colony Beach crowd and other in-the-know locals. The weekend prime rib special always packs the place and the Sunday Brunch (in season only) is the best deal in town. Open daily for Lunch from 11 am – 2 p.m; Dinner from 5-10 pm Find it at MM 53.5, Oceanside on West Ocean Drive, Key Colony Beach. 305-743- 0100; kcinn.com
BEST SHARK ENCOUNTER
Aquarium Encounters
Ok, ok, so maybe going nose-to-nose with a 600 lb. shark is not your idea of a great day at the beach. Especially when it flashes those pearly whites at you. But fear not. At Aquarium Encounters in Marathon, you can dive or snorkel in a ginormous Coral Reef Tank among colorful schools of reef fish and face off with giant sharks, goliath grouper, moray eels and other denizens inhabiting the adjoining Predator Reef Tank. Separated by a 6" clear plexiglass window, the Predator Reef Tank is equipped with a small underwater portal where you can actually hand-feed the sharks. Landlubbers are also welcome to catch the underwater action from the main viewing room. Find it at 11710 Overseas Hwy., MM 53 Gulfside in Marathon. Info 305-407-3262; floridakeysaquariumencounters.com.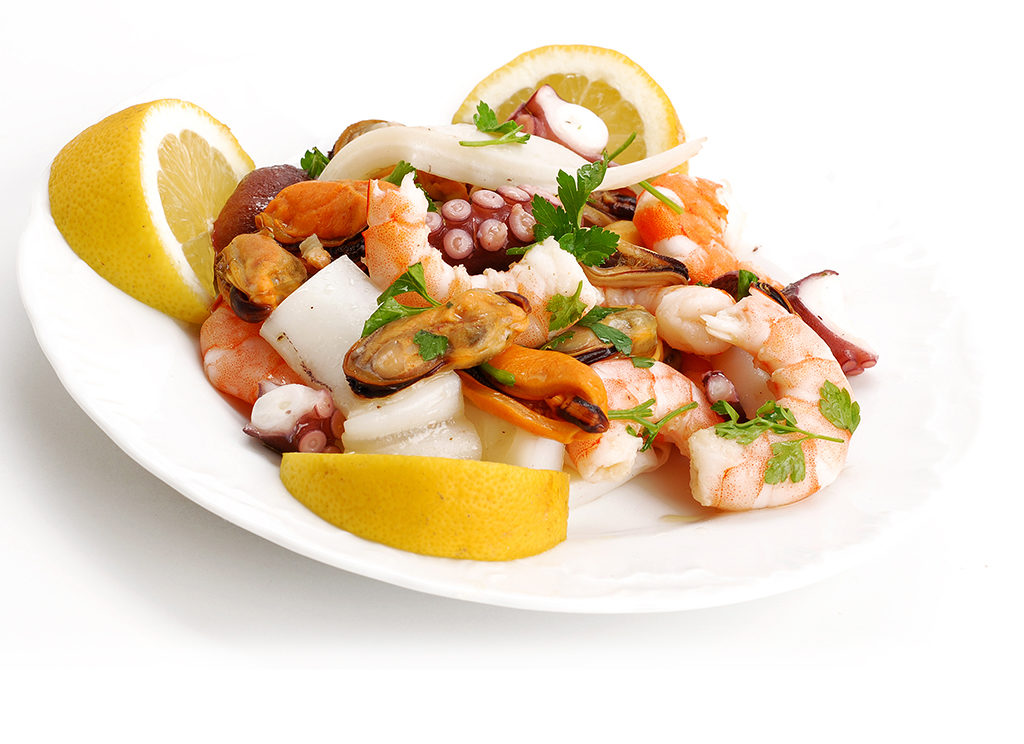 BEST INNOVATIVE
SEAFOOD JOINT
The Square Grouper Bar & Grill
Chef/owner Lynn Bell and her top culinary crew are creating the most intriguing small plates and entrees, pastas and ever-changing specials, making this hip roadside Bar & Grill a true "Destination" restaurant and earning it a "Top 10" ranking in the Florida Keys & Key West restaurant scene. The Eggplant Stack – fried eggplant, pesto, goat cheese and marinara is particularly wonderful. Other favorites: Square Grouper Seafood Stew with a spicy, creamy red broth; Toasted Almond Encrusted Grouper with warm Caribbean pineapple relish and the Jasmine Rice Bowls. You'll also find a terrific selection of boutique wines and craft beers. Open Tues. – Sat for lunch and dinner (and on Mon. from Jan – April Major credit cards. Find it at MM 22, Oceanside, Cudjoe Key. 305-745-8880; squaregrouperbarandgrill.com
BEST DESIGNER JEWELRY
Little Switzerland
A stroll through Little Switzerland is like walking through the "Who's Who" of brand name designer jewelry. You'll find lots of innovative collections from today's top fashion icons including sleek, sophisticated designs by Roberto Coin, Marco Bicego and Ippolita, contemporary classics from famous names like David Yurman and John Hardy and trendsetting favorites by Pandora and Avance. LS also stocks a terrific selection of top of the line watches from Omega, Breitling and Tag Heuer as well as a sensational collection of diamond and precious gemstone jewelry. Located on the harbor front at 271 Front St., at Margaritaville Key West Resort & Marina. 305-293-8600.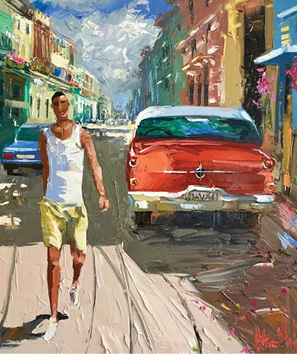 BEST REGIONAL ART COLLECTION
The Gallery On Greene
No one personifies the Key West art scene more than Nance Frank, Gallery Director at Gallery On Greene in Key West's Historic Seaport. Her meticulously curated collection of authentic, historic and museum-quality regional art is an absolute visual delight. Here you'll find Pulitzer Prize winners like political cartoonists Jeff MacNelly, Mike Peters and Tony Auth; poet/writer/visual artist, Annie Dillard; and photographer David Hume Kennerly. Lots of Key West icons, too including Mario Sanchez, Tennessee Williams and Suzie dePoo. And while The Gallery On Greene is a favorite stomping ground for serious art collectors, it's also a popular spot for more casual buyers, like us. Find it at 606 Greene St, Key West. 305-294-1669; galleryongreene.com.
BEST SUSHI
Ambrosia
Chef/Owner Masa and wife Noriko are making waves at Key West's hip, vintage Santa Maria Hotel where their edgy sushi restaurant and sake bar is renowned for its authentic, artfully crafted plates including Masa's premium bluefin tuna creations and other full-flavored dishes like the Spicy Seafood Carpaccio with fresh jalapeno, sweet onion and Yuzu pepper paste. Tradition and innovation collide with all kinds of intriguing signature rolls including the Hamachi Heat – an addictive fusion of snow crab salad, jalapeno and tempura topped with hamachi, jalapeno slices, Shichimi powder and a side of spicy ponzu. Lots of other Japanese specialties here, too along with an eclectic selection of artisan sake, fun saketini's, wine and beer. Find it at 1401 Simonton St. For reservations call 305-293-0304; keywestambrosia.com
BEST HAPPY HOUR & TAPAS
Tavern N' Town
There are Happy Hours and then there are really "Happening" Happy Hours and this one is all that. Locals flock here nightly from 5 – 7 pm for the generous 2 for 1 cocktails and the revolving lineup of top-notch entertainment. But what really hits the ball out of the park are the Tapas Nights on Tuesday and Thursday where globally-inspired small tasting plates of gourmet appetizers are all artfully prepared and elicit appreciative nods from top food aficionados. The creative delectables are always changing and you can easily make a meal out of several small plates. FYI: Dinner here is just as wonderful and the restaurant is a two time recipient of Key West's Master Chef Competition. Open nightly at 5 pm Find it at the Key West Marriott Beachside Hotel, 3811 North Roosevelt Blvd, Key West. Call 305-296-3676; beachsidekeywest.com
BEST ROMANTIC SUNSET SAIL
Schooner America 2.0
Regaled as Key West's most stunning sailboat, the classic 105' Schooner America 2.0, with her sleek teak decks and 3600 square feet of billowing white sails, looks as if she sailed straight out of romance novel. The glorious, two-hour champagne sunset sail is the most elegant and romantic sunset sail that Key West has to offer. You'll be surprised at how fast and smoothly this luxurious lady cuts through the harbor while you sip on a glass of bubbly and take in the sights. Departs from the Schooner Wharf Bar in Key West's Historic Bight. Info and reservations: 305-293-7245; sail-keywest.com.
BEST FEMALE ILLUSIONISTS
The Aquanettes
Key West's own talented troupe of female illusionists transform into a bevy of beauties using elaborate costuming, makeup and lip sync. The adult-oriented, hands-on interactive show, Reality Is A Drag, runs nightly at 9 pm with two shows on Fri. and Sat. at 9 pm and 11 pm. Get there early for good seats and pre-show photo-ops. Aqua Night Club, 711 Duval St., Key West. Reservations: 305-294-0555; aquakeywest.com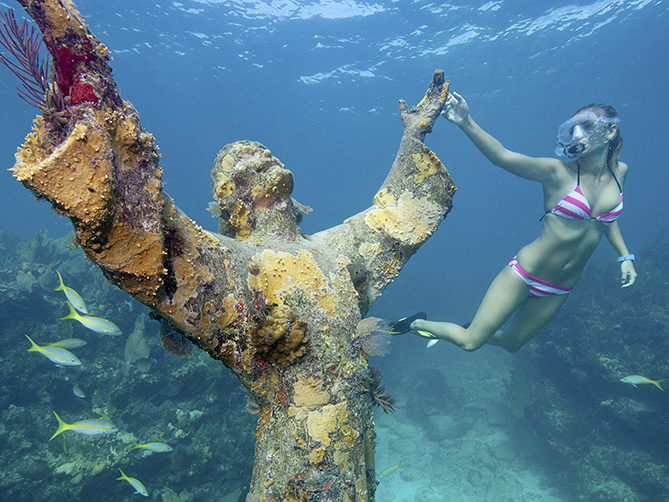 The Keys' Top 12 Places To Dive
Florida Keys: Summertime in the Florida Keys and the livin' is easy! Warmed by the sun, both the southern Atlantic and the Gulf are radiantly clear, making our subtropical waters ideal for scuba diving and snorkeling.