Today's Key Largo is fascinating, textured, and full of rich contrasts. It includes upscale new resorts such as Baker's Cay Resort Key Largo, Curio Collection by Hilton; Play Largo Resort & Spa, Autograph Collection; and the all inclusive Bungalows Key Largo.
It's also a mix of funky attractions, established dive charter operations and affordable-stay options that are longtime comfy favorites. With Key Largo's destination evolution also comes an amazing array of delicious dining.
Here are some of our top favorites:
Alabama Jack's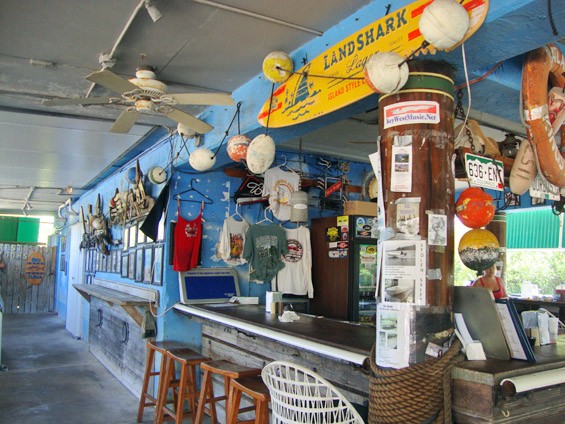 You know you've arrived in the far Upper Florida Keys at Alabama Jack's, tucked off Card Sound Road. It resembles a big blue fishing shed and you'll likely find a fleet of Harleys — or on a Sunday afternoon, a twirl of silver-haired seniors attired in boots and swirling skirts, bused in from Homestead for afternoon fun.
Dancing, drinking and dining are what one does at this true one-of-a-kind waterfront dive. Order up conch fritters, crab cakes, cold homemade conch salad served with tortilla chips, fresh grouper fingers or smoked fish or spread (extra jalapeños are 25 cents). Find it at 58000 Card Sound Road. 305-248-8741.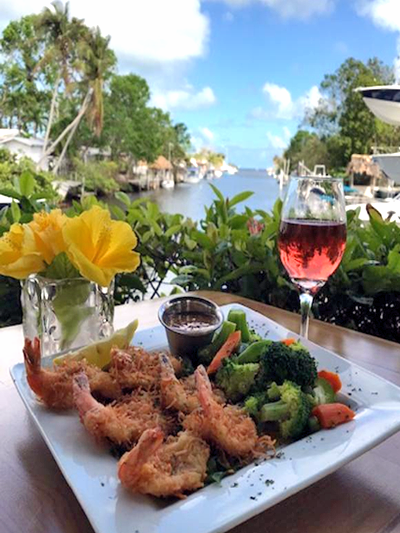 Buzzards Roost
Talk about a Keys' hideaway! If you weren't looking for the Buzzard's Roost in north Key Largo, you probably would never run across it. And that would be a shame because this local favorite overlooking Garden Cove Marina serves some of the best food in the Upper Keys.
You'll find loads of fresh fish dishes and local seafood here, as well as belly buster sandwiches, big, juicy chargrilled Black Angus burgers, jumbo chicken wings and a whole lot more. FYI: The Champagne Sunday Brunch here is also outstanding. Find it at MM 106.5, Oceanside, just Off US 1 at Card Sound Rd.Key Largo. 305-453-3746
Lazy Lobster
Award-winning Chef, Lupe Ledsma, creator of Lazy Days South, has brought his magical touch to this casual family friendly eatery in Key Largo. And true to form, he and his team have another winner on their hands.
The deep fried lobster sandwich with jalapeño bread crust is just amazing. Other favorites: Wasabi-encrusted tuna, Shrimp Diablo and Conch Ceviche – all are out of this world. Lazy Days signature banana bread is also a staple here — yum! Find it at MM102 Bayside. 305-451-0565
The Fish House Restaurant & Seafood Market
This iconic roadside classic gets all its seafood, more than 3,000 pounds of fresh fish weekly, from local commercial fishermen. They fillets every piece of fish themselves and also smokes some of it on premise.
Off-the-boat grouper or yellowtail is prepared Matecumbe-style (gluten-free): topped with fresh tomatoes, shallots, fresh basil, capers, olive oil and lemon juice, then baked; signature style: sherry-spiked and pan sautéed; or baked and stuffed with blue crab meat. The take-home Key lime pies, topped with toasted meringue, are a home-run hit. Find it at MM 102.4. 305-451-4665.
Snook's Bayside
Showcased on Miami chef-host Michelle Bernstein's public television program "Check, Please!," Snook's is nestled on Florida Bay and known for its romantic dockside ambiance.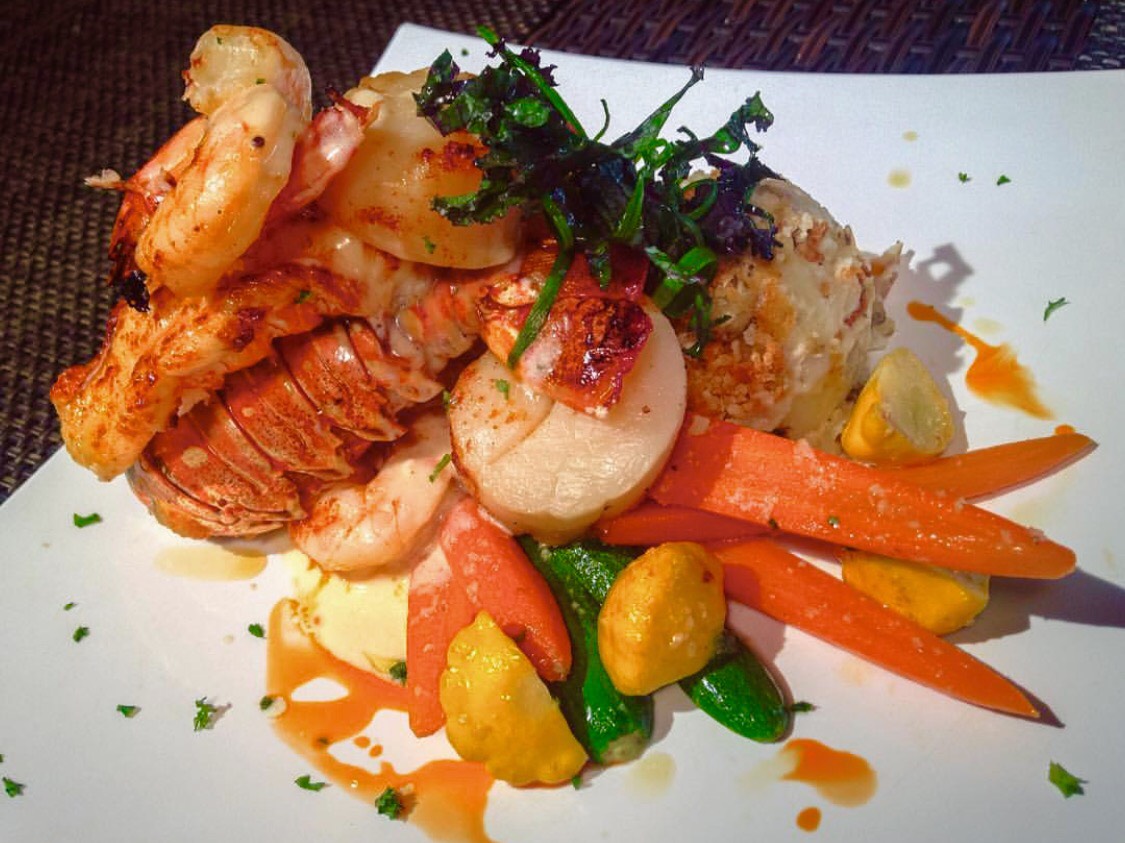 Drool-worthy fare includes mahi mahi meuniere, pistachio-encrusted yellowtail, hazelnut chicken and two ultimate insiders' dishes: Snooks Indecision, a 6-ounce lobster tail, shrimp, scallops and mahi mahi broiled to perfection; and Snooks Ultimate Indecision: two 6-ounce lobster tails, three fresh jumbo scallops, three jumbo shrimp, a hogfish snapper fillet and a third-pound of colossal crab — perfect for two.
Another Must-Try: Lobster and shrimp cakes stuffed with seafood and drizzled with Thai sauce. The daily Happy Hour from 4 – 6pm, lures locals. Find it at MM 99.9 in Sunset Cove just south of Tarpon Basin. 305-453-5004.
Key Largo Fisheries
Regarded as one of the Key's top wholesale seafood companies, this family run Fishery also houses a renowned Retail Seafood Market that sells fresh seafood right off the docks, as well as a delightful outdoor "Backyard Cafe" where you can get terrific house-made specialties like Conch Salad, Caesar Seafood Wraps and Fish Baskets. But it's the chart-topping Lobster BLT & Lobster BLT Soup that will totally flip your flops! Find it at 1313 Ocean Bay Dr. Key Largo. 305-451-3782