Get A Great Buy On Fabulous Local Art! 
It's a great time to support local Keys' artists and snag yourself a great deal on some fabulous finds at The Studios of Key West. Artist exhibitions may be viewed online all during the month of May. 
Check out these featured artists:
CHRISTINE FIFER
A Novel Idea
Christine Fifer's paintings and sculptures revolve around books – their history & their contents – all woven together with puns, puzzles, and didactic intent to both amuse and encourage conversation. Still life paintings of precariously stacked first editions are simultaneously realistic and surreal, prompting extended investigation. Leaping from the canvas, Fifer's sculptures utilize actual books suffering from wear or neglect that have been repurposed to create playful and thoughtful sculptures in search of their own Renaissance. See more here.
Sponsored by Jane Gardner Interiors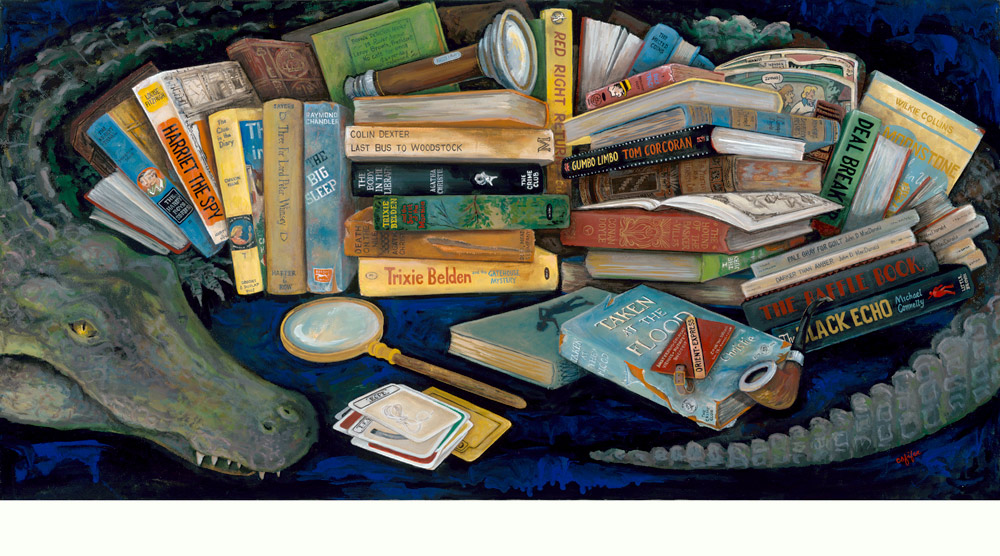 Christine Fifer
Investigator
Enamel on canvas
18" x 36"
$6400
CAITLIN ALBRITTON
Beach Bodies
Culled from her ongoing "Gym Series," Caitlin Albritton's colorful, awkward, and very funny paintings ultimately offer a profound commentary on the lengths people will go to in search of the perfect body. See more here.
Sponsored by The Artist House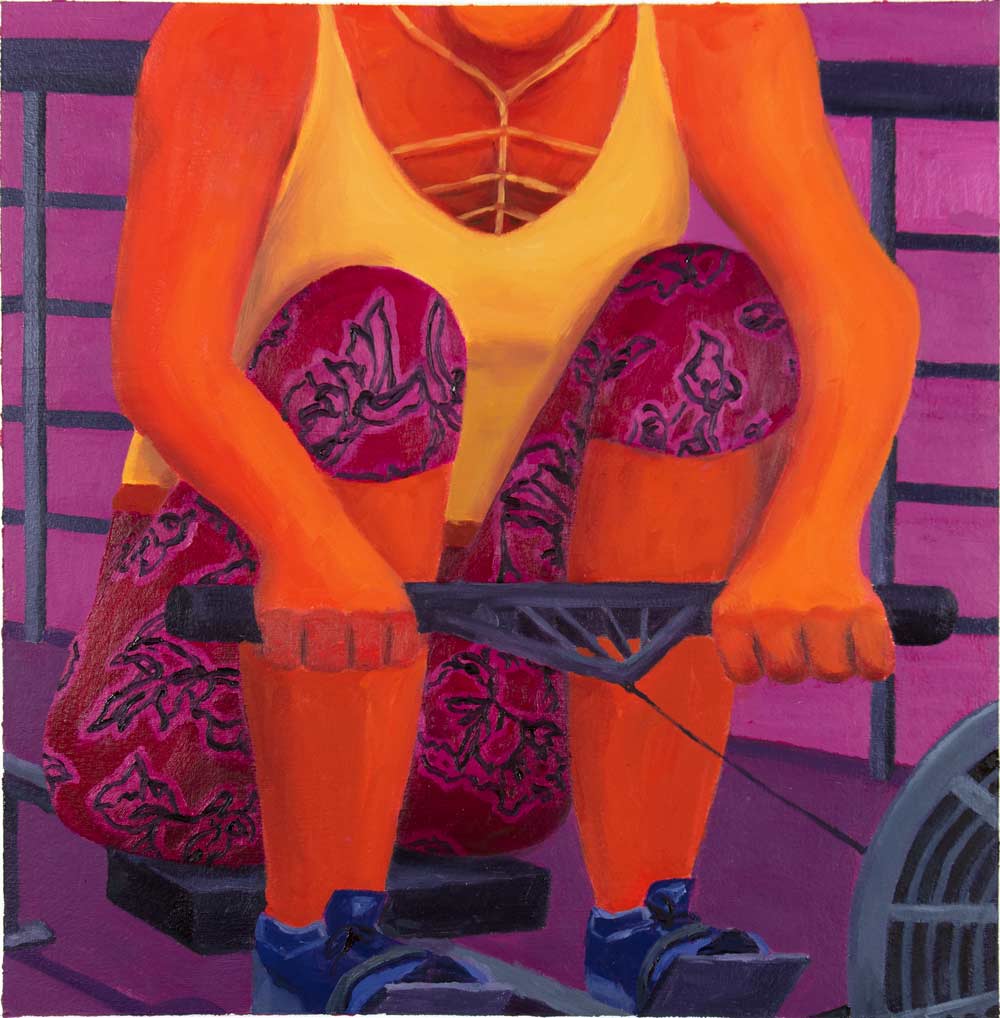 Caitlin Albritton
Oil on gessoed watercolor paper
12" x 12"
$400 (includes wood frame)
JILL CALDWELL
Color Conversations
Jill Caldwell's mixed media paintings capture the exuberance of an island bursting with color: the endless shades of foliage, the magnificent variety of flowers, the aquateal- turquoise water, and the billowing sunsets shifting from peach-pink to the bluepurple- indigo of nightfall. See more.
Sponsored by Archeo Gallery and Grace on Frances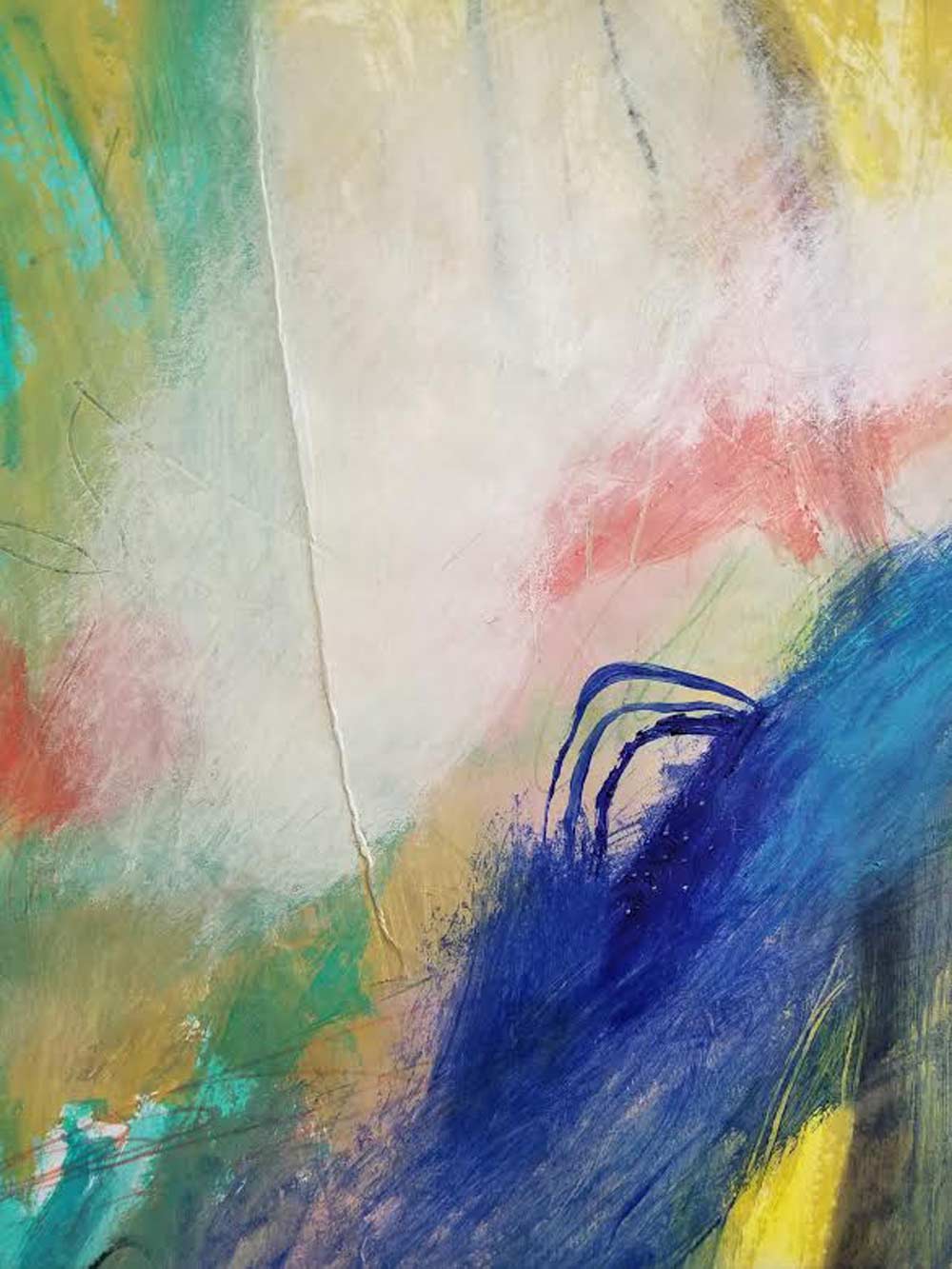 Drawing Series #1
$159