If you're like most people, the first thing that comes to mind when you hear the words "Florida Keys & Key West" is food, fun and fishing.
But do you know that our small piece of paradise is also home to a thriving performing arts community that stages world class theater, dance and concert productions from Key largo to Key West?
Just take a look of some of this season's highlights:
KEY LARGO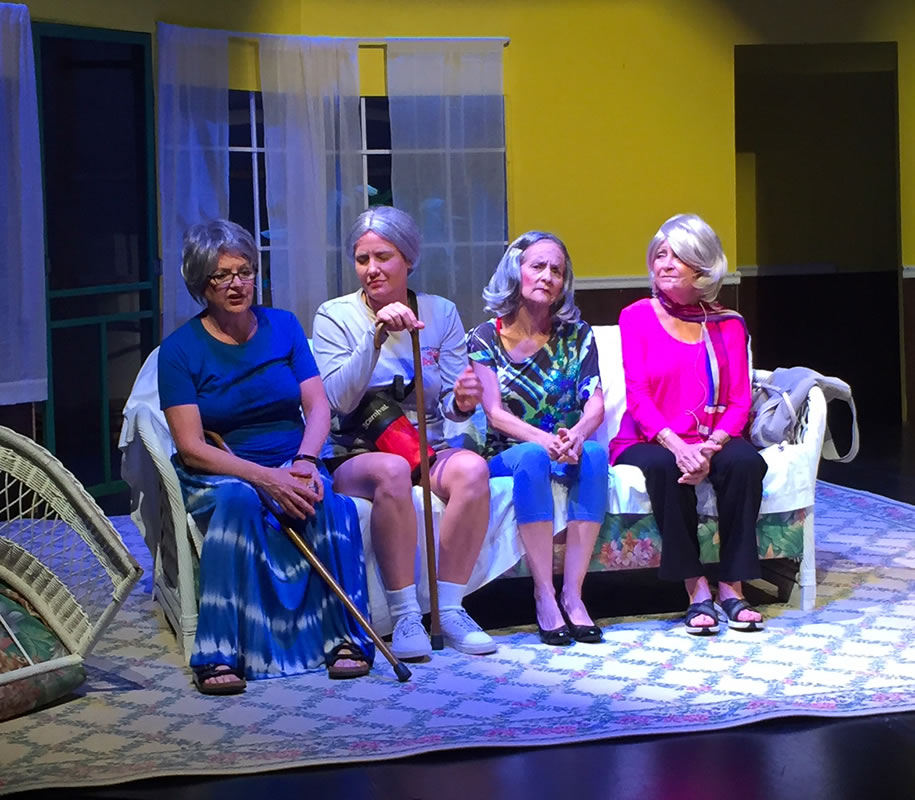 The Key Players
Since 1978 The Key Players group has provided live community theater to the Upper Keys.
Their latest production, "9 to 5, The Musical," is coming up on February 20 through the 29. Based on the popular movie starring Jane Fonda, Dolly Parton and Lily Tomlin, this hit musical comedy follows three women who change the sexist 1979 office workplace.
Also scheduled to debut this spring is an adult comedy, "Boeing, Boeing."
Performances are staged at the Murray E. Nelson Government & Cultural Center at 102050 Overseas Highway. 305-453-0997.
MARATHON
Marathon Community Theater
Started as a small community group in 1944, the Marathon Community Theatre at 5101 Overseas Highway has grown to perform many shows with a talented group of local residents.
February productions include a reading of "Queen of Bingo," a rollicking comedy running February 21 through the 22. Coming up on March 5 through April 4, is the clever life lampoon, "How to Succeed in Business Without Really Trying," followed by "The Siegel," a comedy about modern love by Michael Mitnik on May 7 through 23. Find it at 5101 Overseas Highway. 305-743-0994.
KEY WEST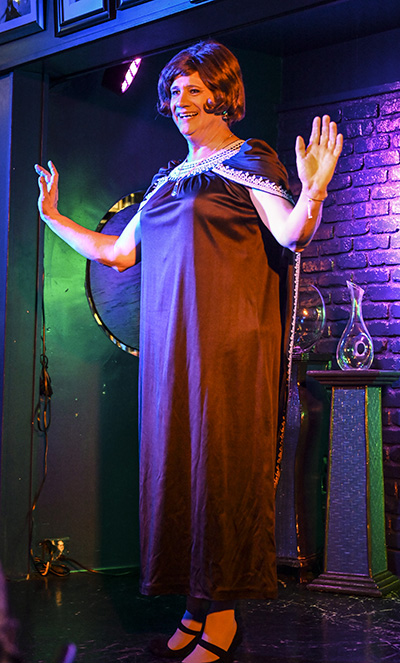 Fringe Theater Of Key West
Key West is uniquely rich in historical and unusual venues and this "immersion theater" troupe literally "takes you places," by performing unconventional shows "anywhere there is an electrical outlet."
On Thursday, February 6 and Friday, February 7, ambition and music collide during a special reading of August Wilson's award winning drama, "Ma Rainey's Black Bottom" which plays at American Legion Post 168, 803 Emma St, Key West.
"Desdemona," by Nobel Prize-winning novelist, Toni Morrison, gives voice to one of Shakespeare's most mysterious characters in this inventive and lyrical retelling of Desdemona's life and murder by Othello. Plays on Wednesday, February 19 through Sunday, February 23 at the Side Bar of Aqua Nightclub, 504 Angela Street.
"Bloomsday," traces a professor's journey to Dublin to find his "almost love of a lifetime" from 35 years ago when a shift in time provides him more than just an opportunity to reminisce. Opens Tuesday, March 17 and continues through Saturday, March 28 at B&CG, Bayview Park on the corner of Virginia and Pearl Streets.
Three actors present 37 Shakespeare plays in just 97 minutes during "The Complete Works of William Shakespeare Abridged." Takes to the stage on Tuesday, April 21 through Saturday, April 25 at The Tower at East Martello Fort.
"Five Lesbians Eating a Quiche," a comedy about what happens when a Communist attack in 1956 threatens a group of women's idyllic way of life, opens on Tuesday, June 2 and plays through Saturday, June 6 at the Key West Armory, 600 White St. Info: 305-707-4053.
Red Barn Theater
Originally built as a carriage house in the 1800s, the building that is home to Key West's Red Barn Theatre has hosted modern-era performances since 1981.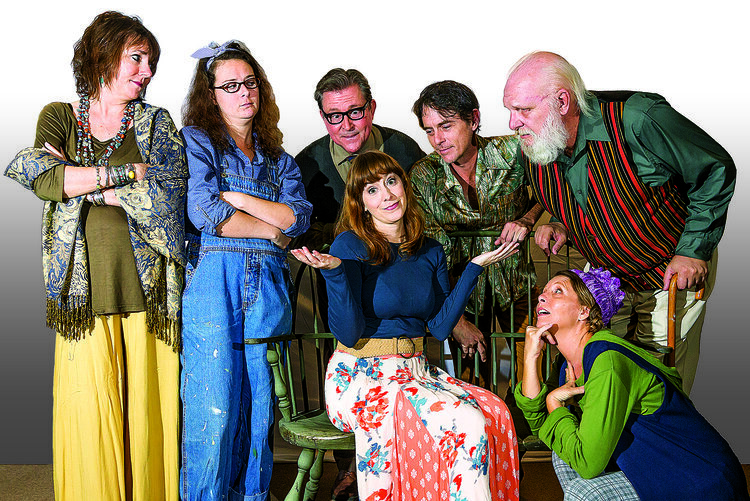 The Red Barn Theatre continues its 40th season on Tuesday, February 18 with "Short Attention Span: Twilight Zone,"an evening of quirky, out-of-the-ordinary short plays. Catch it through Saturday, March 14.
Raconteur extraordinaire, John Wells, returns, guitar in hand, with songs and stories to reacquaint you with the old days of Key West in this two night special event on Sunday, March 8 and Monday, March 9.
"Frankie & Johnnie in the Clair De Lune," a timeless story about a waitress and a short order cook's one night stand, opens on Tuesday, March 24 and plays through Saturday, April 18.
Located at 319 Duval St, Key West. 305-296-9911.
Waterfront Playhouse
The Waterfront Playhouse continues its 80th season on Wedneday, February 12 through Saturday, February 15 with "Lady Day at Emerson's Bar & Grill," a poignant story about one of Billie Holiday's last performances in 1959, just four months before her death.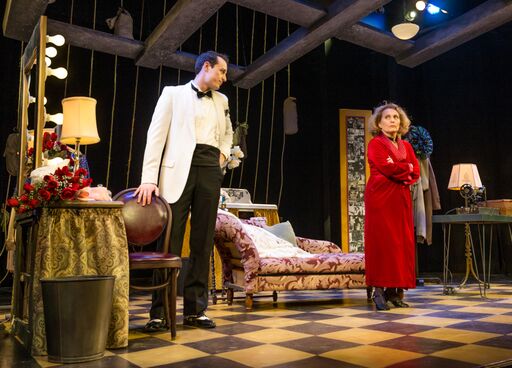 The international hit musical, "Priscilla Queen of the Desert," a heartwarming, uplifting adventure about three friends searching for love and friendship opens on litanyThursday, March 5 and plays through Saturday, March 28 with a special preview on Tuesday, March 3 and Wednesday, March 4.
On Sunday, March 8, the Waterfront Playhouse officially celebrates its 80th season with a formal, red carpet Gala that includes a very special evening of songs highlighting the last 8 decades of musical theater, followed by a fabulous dinner in the garden catered by Key West's Iron Chefs.
Find it at 310 Wall St, Key West. 305-294-5015;
Tennessee Williams Theatre
If you're looking for big musical and theatrical productions, Key West's Tennessee Williams is just the ticket. There is always a litany of shows going on including these upcoming highlights:
• Mandy Patinkin In Concert – Wednesday, February 14
• Jersey Boys National Tour – Monday, February 17
• Disney's FROZEN Kids Musical – Saturday, March 7 & Sunday, March 8
• The Color Purple National Tour – Thursday, March 12 & Friday, March 13
• The Choir of Man – Saturday, March 21
Find it on the Key West campus of Florida Keys Community College at 5901 College Road, Info and tickets at 305-295-7676.