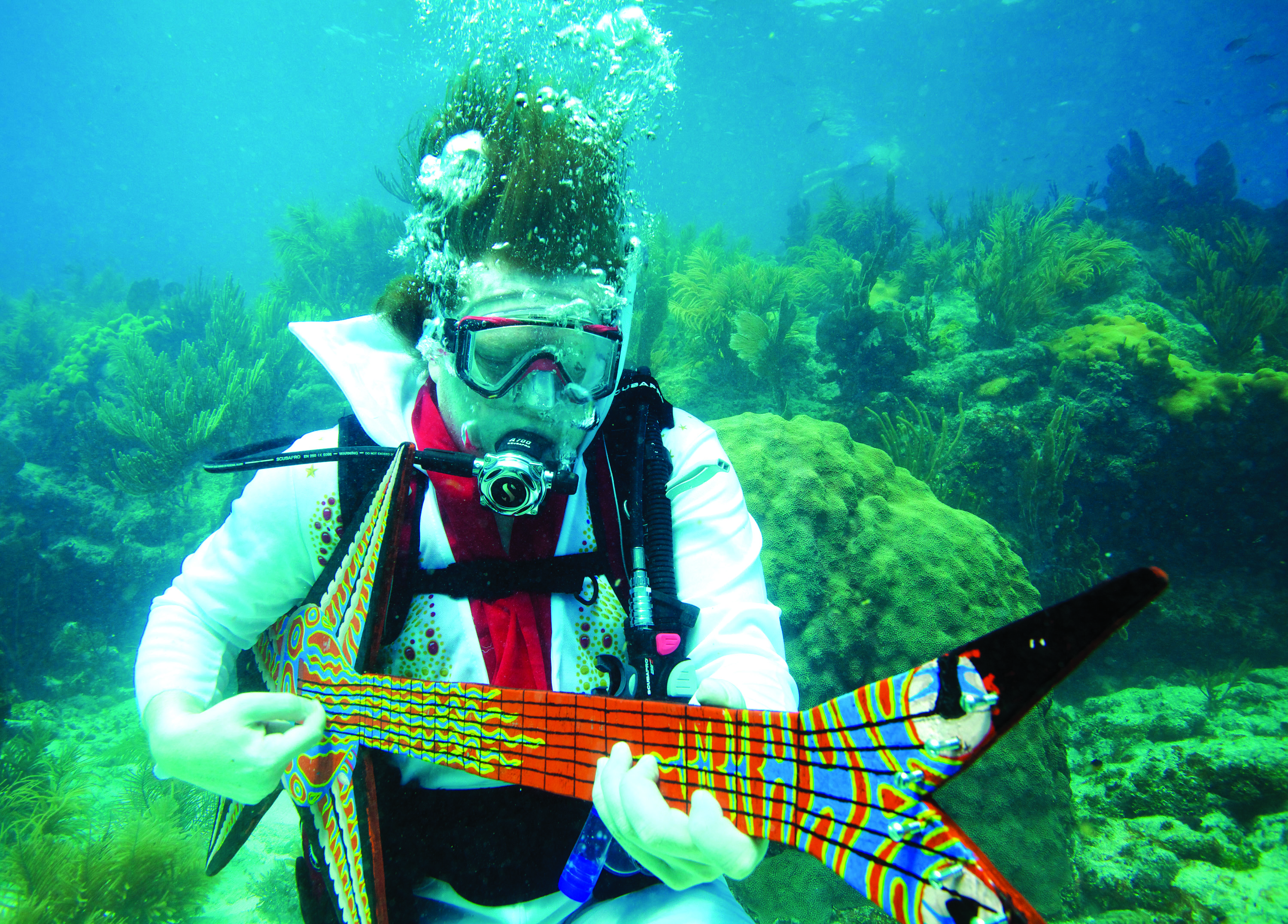 Have you ever raved to an Underwater Concert before? Well, now's your chance during the 36th Annual Underwater Music Festival. This quirky concert, set for Saturday, July 11 from 10am — 2pm, takes place at Looe Key Reef, an area of the Florida Keys National Marine Sanctuary approximately six miles south of Big Pine Key.
Imagine floating among mystical mermaids and costumed musicians playing artist-sculpted mock instruments ranging from a "manta-lin" and "sea-phan flute" to a "trom-bonefish" and "fluke-a-lele."
It truly is an underwater concert that will blow your fins off! The festivities kick off with an opening reception at 6 pm on Friday, July 10 at Kiki's Sandbar at MM 29 Gulfside on Little Torch Key. Come in costume and enjoy scrummy appetizers, tropical libations, and learn some fascinating info about our precious reefs.
On Saturday, July 11, put on your favorite costume, grab your fins and hit the wa-ter to revel in this unique ocean concert staged by Keys radio station, WWUS 104.1 FM. The station broadcasts its hit list underwater via Lubell Laboratory speakers suspended under boats positioned above the reef.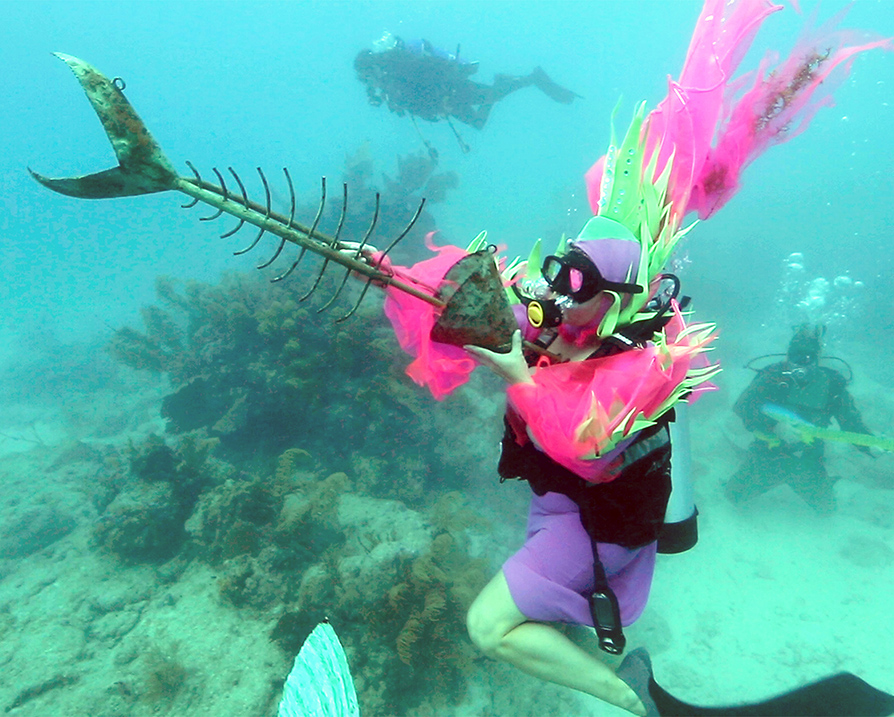 It's a lot of fun, but on a more serious note, the concert also promotes preserving the Keys' unique coral reef ecosystem by incorporating diver awareness announcements that offer tips on ways to enjoy the reef while minimizing environmen-tal impacts.
Many divers and snorkelers launch their boats from public ramps and marinas in the area but you can also reserve space on boats run by Lower Keys dive operators who have their own onboard costume parties.
For more info call the Lower Keys Chamber at 305-872-2411 or go to lowerkeyschamber.com.