If it's March, it must be time for the Original Marathon Seafood Festival!
For over four decades, this affordable foodie fair, which takes place on Saturday, March 14 and on Sunday, March 15, celebrates the bounty of local fishermen with gourmet delica-cies from the waters of the Florida Keys.
The 15,000 pounds (yes 15 THOUSAND pounds!) of fresh, succulent seafood served here is caught, cleaned and cooked by local commercial fishermen who also prepare bushels of oysters and bags of clams from the west coast of Florida.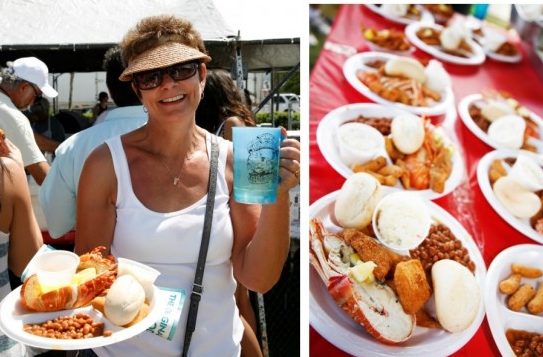 Scores of community volunteers serve up generous plates during this "Fisherman-to-Fork" feast as local chefs showcase their talents using their Key-based recipes. Of course Florida spiny lobster, with beans, bread, butter, and coleslaw is a festival staple, but you can also indulge in other favorite indigenous offerings like mahimahi, Key West pink shrimp, stone crab claws, smoked fish dip and much more.
Conch lovers can also have it every which way: as ceviche, chowder, golden-fried fritters or as a bun-hugging "konkwurst" sausage. There are lots of landlubber offerings, too, including hamburgers, hot dogs, sausages with sides of baked beans, coleslaw, hush puppies and French fries.
Popular Keys entertainers rock the park's giant amphitheater throughout the weekend, as well, along with more than 200 vendor booths, a Keys Artist Village, boat show and art ex-hibition.
The fun starts on Saturday, March 14 from 10am — 9pm and continues on Sunday, March 15 from 11am — 5pm. Mark your calendar for this one. It all happens at Marathon Community Park, MM 49, Bayside, Marathon. Info at 800-262-7284; marathonseafoodfestival.com.