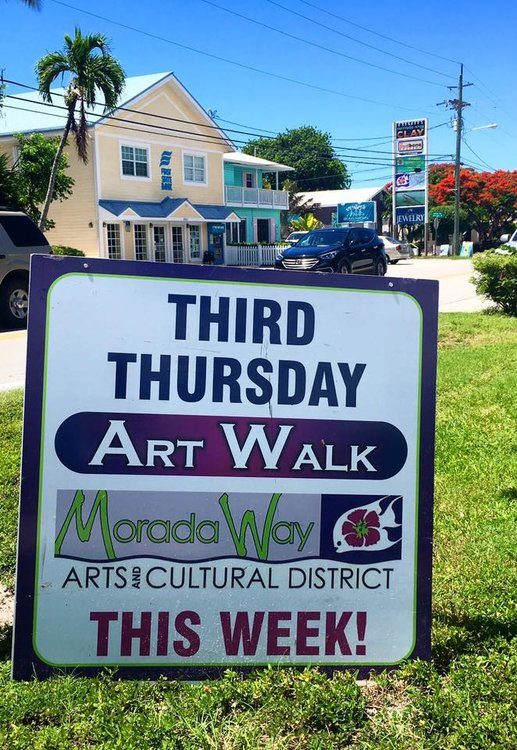 Just about anyone who loves sport fishing, knows Islamorada. 
Nestled in the Upper Keys, and only a little more than an hour's drive from Miami, this "Village of Islands" has long been a favorite hot spot for big name anglers from around the world. 
But did you know that Islamorada has become a top destination for art lovers, as well? 
While Key West has always been the undisputed epicenter of the island arts scene, the Upper Keys has quietly been coming into its own. Recently, a spate of galleries and working studios have popped up by a growing community of artists whose voice is defined predominantly by the local marine life.
Many artists were initially inspired by the success of Islamorada's monthly bazaar-style "Walk About" art walks. Created by longtime residents Laurie Wickham, Pasta Pantaleo and Dick Hagood, the Art Walks became a springboard for their Morada Way Arts & Cultural District.
Located downtown, right in the heart of the Village, this tranquil few blocks runs parallel to the Overseas Highway (Mile Markers 81 and 82 Oceanside) and is book-ended by the historic Hurricane Monument to the North and the legendary Green Turtle Inn to the South.
Over the years, this tiny stretch of road has become a burgeoning marketplace for all kinds of artists including co-founder and renowned marine artist, Pasta Pantaleo. In addition to his gallery, Pantaleo's highly collectible work graces the walls of many Islamorada businesses including the neighboring Florida Keys Brewing Company where visitors can drink locally brewed Flakeys Key Lime Witbier.
Local potters at Morada Way Clay have also made Islamorada's downtown Arts District home. Once the studio of the late ceramist and Islamorada mayor Ron Levy, the space was transformed by two New Mexico transplants, Erich and Samantha Decker-Hoppen along with local, Frank Shaw. The co-op-style space not only showcases beautiful works by top potters, but also offers classes, workshops, private instruction and studio access.
Just across the highway, acrylics painter BJ Royster opened her eponymous gallery where she sells nautical-style jewelry and large photorealism paintings focusing on the area's coral reefs, dolphins and aquatic life like the queen angelfish and trunkfish.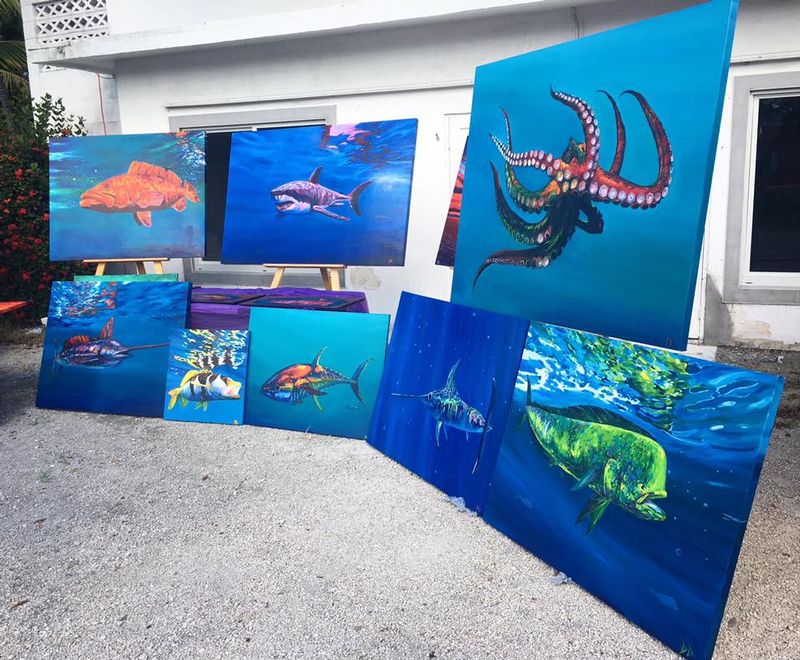 Next door, Stephanie Martin's Seaside Glassworks showcases her fused glass creations and custom glass pet portraits from photographs that are both cheeky and nostalgic.
The growing arts scene has been a boon to other businesses, as well. Several restaurants, boutiques and other shops have made the Arts District a hip place to hang.
The Morada Way Art & Cultural District's "WalkAbouts," which are still held every third Thursday evening of the month, always attract big crowds of locals and passers-by who get to poke around the galleries, chat with artists, shop eclectic boutiques and listen to live music.
Sound like fun? Get more deets at moradaway.org.