What's Up
---
So you've reached your final Florida destination, now what? Well, hold tight because this is one Florida destination where the fun never stops! In fact, there are probably more events and festivals going on in the Florida Keys & Key West than in any other Florida destination. Here's a quick list of fun Keys' happenings that you won't want to miss!
ONGOING
Nightly
The Aquanettes: Reality Is A Drag
Key West: Prepare yourself for some amazing costumes, great music and lots of laughs when the world famous Aquanettes take to the stage. This outrageous troupe of lip-synching, wise-cracking drag queens prance, dance, shimmy and shake to the howls and hoots of a packed house. No two shows are ever the same so you never know what's going to happen. FYI: Bring lots of dollar bills for tipping the performers — the more you tip, the more they play.  Showtimes: Su – Weds at 9pm; Th at 7 & 9pm; F & Sa at 7, 9, 11pm. Reservations recommended. See them at Aqua Nightclub, 711 Duval St., Key West. 305-294-0555; aquakeywest.com.
Every Saturday & Sunday
Big Pine Flea Market
Big Pine Key: Discover all kinds of great finds at unbeatable prices at this long-time Lower Keys Flea Market that showcases an eclectic mix of both used and new merchandise, as well as locally made soaps, tools and tarps, fishing supplies, watches and jewelry, fresh produce and special Pop-Up stores like Key West's Neat Stuff (Booths A-15, 17, 19). Open from 8am — 2pm every Sat. and Sun. through July. Free admission and parking. Find it at 30250 Overseas Hwy., Oceanside on Big Pine Key. Info: 305-872-4103.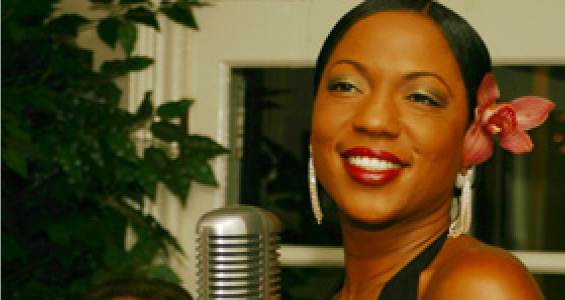 Every Sunday
Jazz In The Gardens
Key West: Enjoy some terrific jazz amidst lush flora and fauna during this free hang that draws Key West's top jazz cognoscenti.  Full bar and fabulous wines.  Takes place from 5:30 – 8pm at the Gardens Hotel, 526 Angel St., Key West. Info: 305-294-2661; gardenshotel.com.
Wednesday – Saturday
The Gardens Hotel Concert Series
Key West: Key West's Gardens Hotel is one of the most beautiful boutique hotels on the island and every Weds. through Sat. from 5 – 7pm, you can enjoy wonderful, live piano music in the Hotel's intimate Cabaret. Full bar and stellar wines are the coup de gras. Find at 525 Angela St., Key West. Info: 305-294-2661; gardenshotel.com.
Every Thursday
Classic Keys Movies
Islamorada: Every Thursday starting at 2pm, you can immerse yourself in classic flicks like PT 109, The Rose Tattoo, Key Largo, True Lies and other cool movies and documentaries that have been filmed in/or about the Keys at the Keys History & Discovery Center. In addition to many fascinating exhibits, the Center also boasts a state-of-the-art, 35-seat movie theater with "4-K Technology" which displays four times the detail of typical high definition devices. You can find the Florida Keys History right on the property of the Islander Resort, MM 82, Oceanside. Info: 305-922-2237; keysdiscovery.com.
Thursday – Sunday
Florida Keys History & Discovery Center
Islamorada: This engaging new attraction encapsulates what living in the "Old Keys" was really like through a series of fascinating exhibits that include the infamous Labor Day Hurricane of 1935, Henry Flagler's Railroad, the Overseas Highway, legendary anglers and fishing guides and lots more. Open Thursday through Sunday from 10am – 5pm Located on the property of the Islander Resort, MM 82, Oceanside. Info: 305-922-2237; keysdiscovery.com.
Monthly
Murder Mystery Dinner
Key West: This interactive mystery dinner/costume party whodunit is one of Key West's biggest hoots. Hosted by jazz crooner, Rock Solomon, the event is full of twists and turns that will keep you mesmerized for the entire night. Takes place on Mon, Jan. 22, Mon, Feb 12, Mon, March 19, Mon, April 15 and Mon, June 18 at various venues in Key West. Reservations and info: 305-570-3000; mixdeity.com.
Monthly
Third Thursday Art Walk
Islamorada: Fine arts, live music and "culinary art" are the hallmark of this festive monthly event which showcases both national and local artisans in galleries along the Morada Way Arts & Cultural District. Takes place from 6 – 9pm on Old Hwy., MM 81.5, Oceanside, Islamorada. Info: 305-393-6012.
Monthly
Snook's Luau & Pig Roast
Key Largo: Swivel your hips and feast like a king during this monthly tropical extravaganza that boasts fire dancers, hula dancers, great live music and continuous live entertainment that will keep you jumpin' all night long. The party kicks off at 6:30 pm on Sat., Feb. 17, Sat., March 24, Sat., April 21 and Sat., May 26. Make reservations – sells out fast! Takes place on the waterfront at Snook's Bayside & Grand Tiki, MM 99.9, Bayside, Key Largo. Info: 305-453-5004; snooks.com.
Christopher Peterson Master of Illusion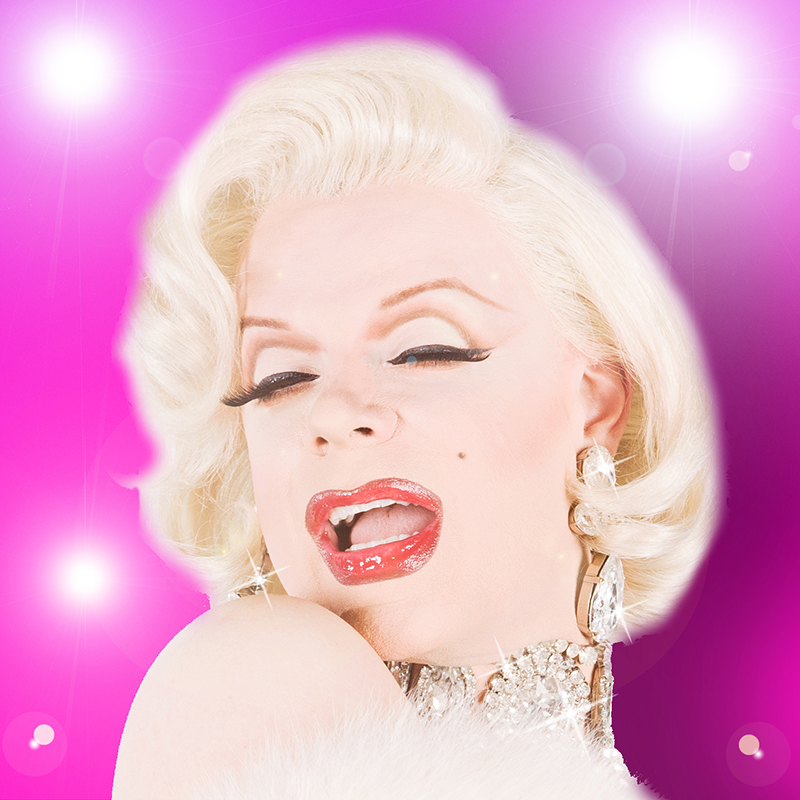 Madonna, Lucille Ball, Tina Turner, Katherine Hepburn – you never know who will show up when master female illusionist, Christopher Peterson takes to the stage. His hit show, EYECONS, is one of the hottest tickets in Key West and his miraculous transformation from one character to another right on stage is absolutely fascinating. With impeccable comic timing and impressive singing, Peterson's one man, many women extravaganza landed him a leading role as Bette Davis in Bitchslap at Key West's Waterfront Playhouse and as Lucille Ball in the movie "Rat Race" with Cuba Gooding, Jr. Never static, Peterson is constantly introducing new characters to his outstanding EYECONS show which returns this season to La Te Da Cabaret, 1125 Duval Street in Key West. You can also catch him at this year's 35th Annual Headdress Ball which takes place on Thursday, October 26 at Key West's new Amphitheater at Truman Waterfront Park. Tickets at keystix.com.
Now – July
Christopher Peterson's Eyecons
Key West: Often compared to the legendary Jim Baily, master of impersonations, Christopher Peterson is, without a doubt, one of North America's foremost female impersonators – both visually and vocally. His hit show, EYECONS, is one of the hottest tickets in town and you'll be totally amazed by the way he transforms himself into more than a dozen famous women right before your very eyes with the help of his "magic closet." Catch him in the Crystal Room Cabaret at La Te Da, 1125 Duval St., Key West. Tickets and info: 305-296-6706; lateda.com.
Now – July
Randy Roberts Live!
Key West: Highly acclaimed entertainer, Randy Roberts shines in this live, multi-media tribute to some of the world's most beloved performers. His uncanny impersonations of Cher, Better Midler and Judy Garland are spot-on and he'll have you rolling in the aisles when he performs a titillating strip tease as the bawdy Gypsy Lee Rose. But nothing compares to Roberts' own self-created character which can only be described as Ann-Margaret, Liza Minnelli and Joan Rivers all rolled into one powerhouse performer. Catch this amazing show at La Te Da's Crystal Room Cabaret, 1125 Duval St., Key West. Tickets and info: 305-296-6706; lateda.com.
April 20 – 29
36th Annual Conch Republic
Independence Celebration
Key West: Headquartered at Key West's Schooner Wharf Bar, this raucous event commemorates the founding of the Conch Republic. The celebration begins at 7pm on Fri., April 20 with the official "Kick-Off Party" and Conch Shell Blowing Contest at Schooner Wharf Bar followed by all kinds of crazy events throughout the week including the "World's Longest Parade," Conch Republic Music Festival, Great Battle for The Conch Republic, Red Ribbon Bed Races, a wacky "Drag Queen" Race and much more. Info: 305-296-0213; conchrepublic.com.
April 29
Wrecker's Cup Race
Key West: This is the final leg of the locally popular 7 mile sailing race to Sand Key. Visiting vessels and local captains and crew are all invited to this "all-in-fun" event. Race kicks off at 1pm with an Awards Party at 7pm at the Schooner Wharf Bar in Key West's Historic Seaport. Info: 305-292-3302; schoonerwharf.com.
May 5
Cinco de Mayo Celebration
Key West: Grab your salt shaker and party with Margarita during this fun, annual celebration that includes live Salsa music, a Taco Eating & Hot Pepper Eating Contest and prizes for Best Mexican Hat. The action starts at 7pm at the Schooner Wharf Bar in Key West's Historic Seaport. Info: 305-292-3302; schoonerwharf.com.
May 17 – May 20
Key Largo Original Music Fest
Key Largo: Four days of multiple musical happenings set the stage, during this eclectic music festival which showcases hit songwriters from Nashville and beyond, as well as an elite group of local and national singers and bands who perform everything from Rock to Country to Blues and more. The festival kicks off on Thurs., May 18 at Sundowners Waterfront Restaurant, MM 104, Bayside and continues all weekend long with multiple stages at Cactus Jacks and Señor Frijoles. For a full schedule of events call 305-394-37; keylargooriginalmusicfest.com.
OTHER FLORIDA HAPPENINGS
February 24
13th Annual Wine & Jazz Festival
Punta Gorda: This star-studded event is a celebration of world class jazz, great wines and phenomenal food. The 2018 lineup includes Nick Colionne, Eric Darius and Lao Tizer.Make it a weekend affair by staying overnight at either the Wyvern Hotel or the Fort Points by Sheraton, both located in Historic Downtown Punta Gorda. Advance sale tickets and VIP packages are now available. Takes place at Laishley Park in Punta Gorda. Info: 941-639-3720; puntagordachamber.com
March 9 – 18
77th Annual Daytona Beach Bike Week
Daytona: This 10 day high octane party is considered to be the "World's Largest
Motorcycle Event" and attracts over 500,000 motorcyclists and enthusiasts who make the annual pilgrimage. Celebrations take place all over town and include street festivals, concerts, motorcycle races at Daytona International Speedway, bike shows, rallies, manufacturer showcases and much more. Info: 2018BikerBeach.com for details.
April 21
Hogtown Craft Beer Festival
Gainesville: Enjoy some amazing local and regional small batch brews, food and craft beer pairings, educational seminars, home brewing demos and more during this annual event that celebrates a passion for brewing, beer science and all things craft beer. Takes place from 1 – 5pm at Alachua County Fairgrounds, 3100 NE 39th Ave. in Gainesville. Info: 352-331-4000; hogtownbeerfest.com.