What's Up
---
So you've reached your final Florida destination, now what? Well, hold tight because this is one Florida destination where the fun never stops! In fact, there are probably more events and festivals going on in the Florida Keys & Key West than in any other Florida destination. Here's a quick list of fun Keys' happenings that you won't want to miss!
ONGOING
Nightly
The Aquanettes: Reality Is A Drag Key West: Prepare yourself for some amazing costumes, great music and lots of laughs when the world famous Aquanettes take to the stage. This outrageous troupe of lip-synching, wise-cracking drag queens prance, dance, shimmy and shake to the howls and hoots of a packed house. No two shows are ever the same so you never know what's going to happen. FYI: Bring lots of dollar bills for tipping the performers — the more you tip, the more they play.  Showtimes: Su – Weds at 9pm; Th at 7 & 9pm; F & Sa at 7, 9, 11pm. Reservations recommended. See them at Aqua Nightclub, 711 Duval St., Key West. 305-294-0555; aquakeywest.com.
Every Saturday & Sunday
Big Pine Flea Market Big Pine Key: Discover all kinds of great finds at unbeatable prices at this long-time Lower Keys Flea Market that showcases an eclectic mix of both used and new merchandise, as well as locally made soaps, tools and tarps, fishing supplies, watches and jewelry, fresh produce and special Pop-Up stores like Key West's Neat Stuff (Booths A-15, 17, 19). Open from 8am — 2pm every Sat. and Sun. through July. Free admission and parking. Find it at 30250 Overseas Hwy., Oceanside on Big Pine Key. Info: 305-872-4103.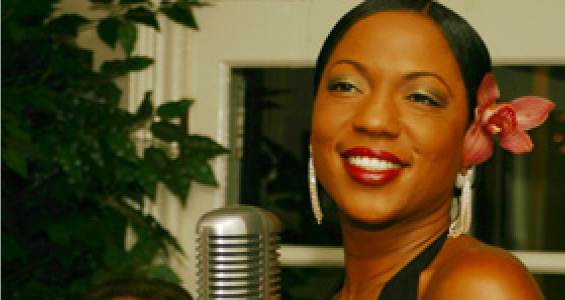 Every Sunday
Jazz In The Gardens Key West: Enjoy some terrific jazz amidst lush flora and fauna during this free hang that draws Key West's top jazz cognoscenti.  Full bar and fabulous wines.  Takes place from 5:30 – 8pm at the Gardens Hotel, 526 Angel St., Key West. Info: 305-294-2661; gardenshotel.com.
Monthly
Third Thursday Art Walk Islamorada: Fine arts, live music and "culinary art" are the hallmark of this festive monthly event which showcases both national and local artisans in galleries along the Morada Way Arts & Cultural District. Takes place from 6 – 9pm on Old Hwy., MM 81.5, Oceanside, Islamorada. Info: 305-393-6012.
Every Thursday
Florida Keys History & Discovery Center Islamorada: Every Thursday starting at 2pm, you can immerse yourself in classic flicks like PT 109, The Rose Tattoo, Key Largo, True Lies and other cool movies and documentaries that have been filmed in/or about the Keys at the Keys History & Discovery Center. In addition to many fascinating exhibits, the Center also boasts a state-of-the-art, 35-seat movie theater with "4-K Technology" which displays four times the detail of typical high definition devices. You can find the Florida Keys History right on the property of the Islander Resort, MM 82, Oceanside. Info: 305-922-2237; keysdiscovery.com.
Thursday – Sunday
Florida Keys History & Discovery Center Islamorada: This engaging new attraction encapsulates what living in the "Old Keys" was really like through a series of fascinating exhibits that include the infamous Labor Day Hurricane of 1935, Henry Flagler's Railroad, the Overseas Highway, legendary anglers and fishing guides and lots more. Open Thursday through Sunday from 10am – 5pm Located on the property of the Islander Resort, MM 82, Oceanside. Info: 305-922-2237; keysdiscovery.com.
September 6 – 10
Womenfest Key West: This blockbuster four day festival celebrates freedom and diversity and is a magnet for thousands of women from around the world who come to Key West for non-stop fun, parties, live performances and activities. Info: 305-294-4603; womenfest.com.
September 15 – October 15
WineDine Key West Key West: Key West's newest food and wine soiree celebrates affordable fine dining and includes specially priced 3-course prix-fixe menus at some of the Keys' top restaurants. You can also take advantage of exclusive deals from award- winning spas, luxurious guesthouses, local art galleries and unique boutiques. Info: 800-474-4319; winedinekeywest.com.
September 15 – October 15
WineDine Islamorada Islamorada: Dine, shop, relax and play during Islamorada's first restaurant month, a moveable feast for the senses! Cuisine connoisseurs can enjoy multi-course prix fixe meals at several Islamorada restaurants, including casual waterfront spots, trendy bistros, eateries specializing in fresh Florida Keys seafood and award-winning gourmet emporiums. Local spas and chic boutiques are also participating in the celebration. Info: 800-474-4319; winedineflakeys.com.
September 29
Conch Scramble "On The Water" Golf Tournament Islamorada: Join an on-the-water wacky weekend charity golf tournament that brings together four person teams to enjoy a game of nine holes by boat, to "drive" biodegradable golf balls toward floating greens—without any sand traps. Proceeds benefit local Keys charities. Info: 305-509-0315; conchscramble.com
Christopher Peterson Master of Illusion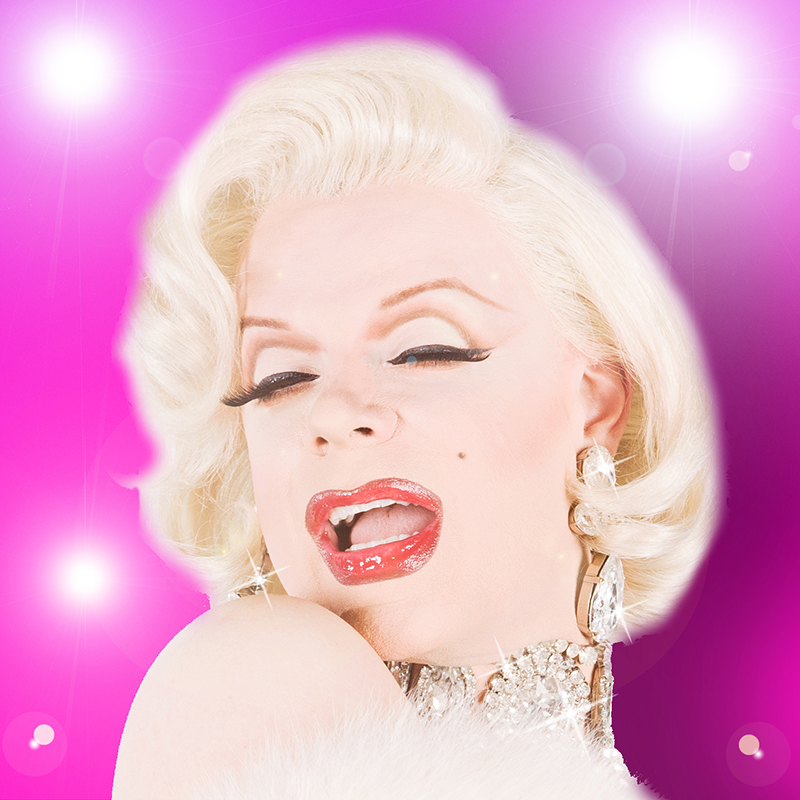 Madonna, Lucille Ball, Tina Turner, Katherine Hepburn – you never know who will show up when master female illusionist, Christopher Peterson takes to the stage. His hit show, EYECONS, is one of the hottest tickets in Key West and his miraculous transformation from one character to another right on stage is absolutely fascinating. With impeccable comic timing and impressive singing, Peterson's one man, many women extravaganza landed him a leading role as Bette Davis in Bitchslap at Key West's Waterfront Playhouse and as Lucille Ball in the movie "Rat Race" with Cuba Gooding, Jr. Never static, Peterson is constantly introducing new characters to his outstanding EYECONS show which returns this season to La Te Da Cabaret, 1125 Duval Street in Key West. You can also catch him at this year's 35th Annual Headdress Ball which takes place on Thursday, October 26 at Key West's new Amphitheater at Truman Waterfront Park. Tickets at keystix.com.
October – July
Christopher Peterson's Eyecons Key West: Often compared to the legendary Jim Baily, master of impersonations, Christopher Peterson is, without a doubt, one of North America's foremost female impersonators – both visually and vocally. His hit show, EYECONS, is one of the hottest tickets in town and you'll be totally amazed by the way he transforms himself into more than a dozen famous women right before your very eyes with the help of his "magic closet." Catch him in the Crystal Room Cabaret at La Te Da, 1125 Duval St., Key West. Tickets and info: 305-296-6706; lateda.com.
October – July
Randy Roberts Live! Key West: Highly acclaimed entertainer, Randy Roberts shines in this live, multi-media tribute to some of the world's most beloved performers. His uncanny impersonations of Cher, Better Midler and Judy Garland are spot-on and he'll have you rolling in the aisles when he performs a titillating strip tease as the bawdy Gypsy Lee Rose. But nothing compares to Roberts' own self-created character which can only be described as Ann-Margaret, Liza Minnelli and Joan Rivers all rolled into one powerhouse performer. Catch this amazing show at La Te Da's Crystal Room Cabaret, 1125 Duval St., Key West. Tickets and info: 305-296-6706; lateda.com.
October 6 – 8
Downtown Key Largo Songfest Key Largo: A host of elite Nashville songwriters liven up Key Largo stages during this Columbus Day weekend festival that features music in genres including jazz, blues, rock and roll, country and contemporary pop. In addition, music lovers can enjoy the stories behind yesterday's favorites and today's popular hits. Takes place at a variety of venues including Bayside Grill, The Pilot House and Key Largo Fisheries Backyard Cafe. Info: 305-619-0172; keylargosongfest.com.
October 18- 22
5th Annual Humphrey Bogart Film Festival Key Largo: A rotating roster of Bogie classics celebrates the life and films of the man who the American Film Institute named "America's Greatest Male Screen Legend". Info: 305-451-1414; bogartfilmfestival.com.
October 20 – 29
38th Annual Fantasy Fest® Celebration: "Time Travel Unravels" Key West: This wildly outrageous, world-renowned event celebrates 37 years of fun and debauchery starting with the crowning ceremony of the King and Queen of Fantasy Fest.Info: 305-295-9112; FantasyFest.com.
October 20 – 21
Goombay Festival Key West: Historic Bahama Village transforms itself into party central with non-stop, live entertainment, island-style food, arts and crafts and a "Junkanoo Rush"of costumed marchers through Key West's downtown at 6pm on Friday and Saturday. Takes place from noon until midnight on Petronia Street. Info: 305-619-8989.
October 26
35th Annual Headdress Ball Key West: Get out your feathers, glue guns and ribbons for the Key West Business Guild's annual fundraising extravaganza. This fantastical headdress competition includes "over the top" entertainment with a special appearance by popular Keys Trop Rocker, Howard Livingston. Doors open 6:30pm. Showtime: 8pm. Takes place at Key West's new Amphitheater at Truman Waterfront Park. Info: 305-294-4603; Tickets: keystix.com
October 26 Haunted History: Robert The Doll Returns to Islamorada Islamorada: Find out the true story behind the world's most terrifying haunted doll. Robert, the little 111 year old boy doll dressed in a sailor suit, wears a malevolent smirk on his brown nicked face and looks only vaguely human. According to witnesses, he has caused car accidents, broken bones, job loss, divorce and a cornucopia of other misfortunes. This spooky lecture includes light appetizers and a cash bar. Doors open at 5pm and lecture starts at 6pm at the Keys History & Discovery Center, 82100 Overseas Highway, in Islamorada, on the property of the Islander Resort. Info: 305-922-2237; keysdiscovery.com.
November 25 Big Pine & The Lower Keys Island Art Festival Big Pine Key: Expect a big crowd at this popular annual event which includes live music, exhibits, arts and crafts, food vendors and more. Free admission. Takes place from 9am – 2pm at the Lower Keys Chamber of Commerce, MM 31, Oceanside. Info: 305-872-2411; lowerkeyschamber.com.