What's Up
---
You've reached your final destination, now what?
Here's a list of fun Florida Keys events that you won't want to miss!
ONGOING
Nightly The Aquanettes: Reality Is A Drag Key West: Prepare yourself for some amazing costumes, great music and lots of laughs when the world famous Aquanettes take to the stage. This outrageous troupe of lip-synching, wise-cracking drag queens prance, dance, shimmy and shake to the howls and hoots of a packed house. No two shows are ever the same so you never know what's going to happen. FYI: Bring lots of dollar bills for tipping the performers — the more you tip, the more they play.  Showtimes: Su – Weds at 9pm; Th at 7 & 9pm; F & Sa at 7, 9, 11pm. Reservations recommended. See them at Aqua Nightclub, 711 Duval St., Key West. 305-294-0555; aquakeywest.com.
Every Saturday & Sunday Big Pine Flea Market Big Pine Key: Discover all kinds of great finds at unbeatable prices at this long-time Lower Keys Flea Market that showcases an eclectic mix of both used and new merchandise, as well as locally made soaps, tools and tarps, fishing supplies, watches and jewelry, fresh produce and special Pop-Up stores like Key West's Neat Stuff (Booths A-15, 17, 19). Open from 8am — 2pm every Sat. and Sun. through July. Free admission and parking. Find it at 30250 Overseas Hwy., Oceanside on Big Pine Key. Info: 305-872-4103.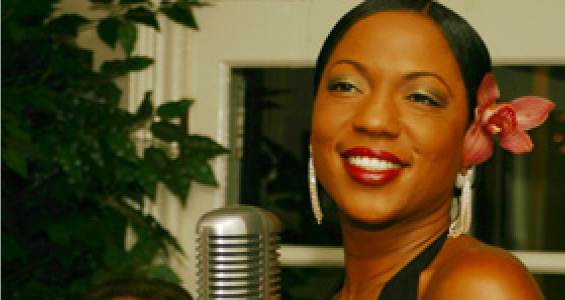 Every Sunday Jazz In The Gardens Key West: Enjoy some terrific jazz amidst lush flora and fauna during this free hang that draws Key West's top jazz cognoscenti.  Full bar and fabulous wines.  Takes place from 5:30 – 8pm at the Gardens Hotel, 526 Angel St., Key West. Info: 305-294-2661; gardenshotel.com.
Monthly Third Thursday Art Walk Islamorada: Fine arts, live music and "culinary art" are the hallmark of this festive monthly event which showcases both national and local artisans in galleries along the Morada Way Arts & Cultural District. Takes place from 6 – 9pm on Old Hwy., MM 81.5, Oceanside, Islamorada. Info: 305-393-6012.
Now – July Christopher Peterson's Eyecons Key West: Often compared to the legendary Jim Baily, master of impersonations, Christopher Peterson is, without a doubt, one of North America's foremost female impersonators – both visually and vocally. His hit show, EYECONS, is one of the hottest tickets in town and you'll be totally amazed by the way he transforms himself into more than a dozen famous women right before your very eyes with the help of his "magic closet." Catch him in the Crystal Room Cabaret at La Te Da, 1125 Duval St., Key West. Tickets and info: 305-296-6706; lateda.com.
Now – July Randy Roberts Live! Key West: Highly acclaimed entertainer, Randy Roberts shines in this live, multi-media tribute to some of the world's most beloved performers. His uncanny impersonations of Cher, Better Midler and Judy Garland are spot-on and he'll have you rolling in the aisles when he performs a titillating strip tease as the bawdy Gypsy Lee Rose. But nothing compares to Roberts' own self-created character which can only be described as Ann-Margaret, Liza Minnelli and Joan Rivers all rolled into one powerhouse performer. Catch this amazing show at La Te Da's Crystal Room Cabaret, 1125 Duval St., Key West. Tickets and info: 305-296-6706; lateda.com.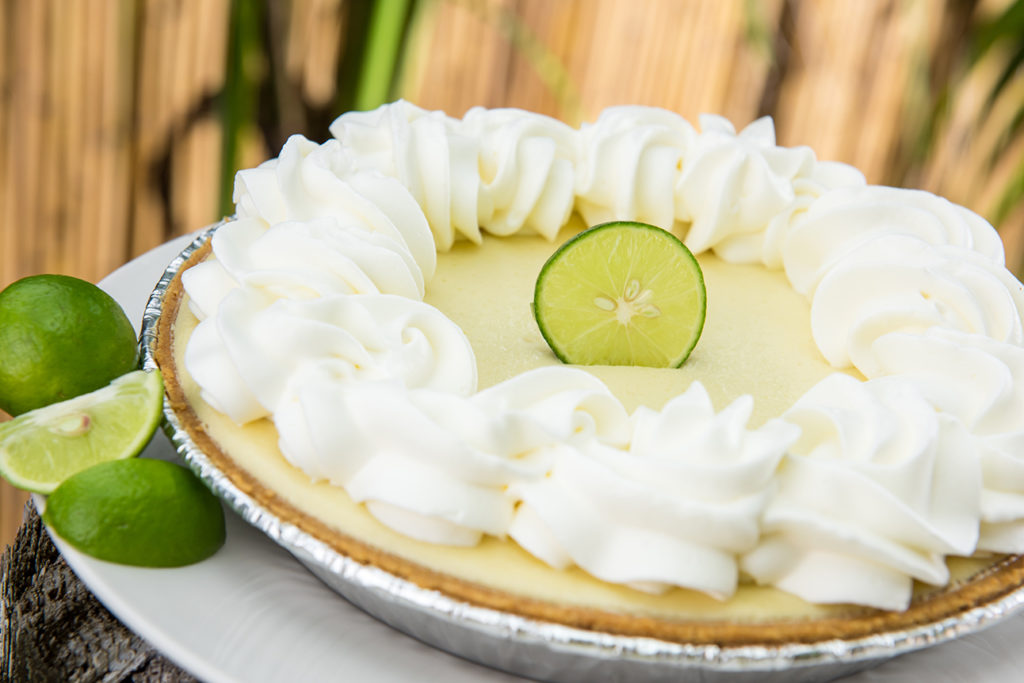 July 1 – 4 5th Annual Key Lime Pie Festival Key West: A crazy "Mile High"pie-eating contest, Key Lime Pie Hop, Key Lime Rum Sampling and other tasty temptations are all on the menu for this wacky, weekend event that kicks off with a Key Lime Martini and Margarita Sip & Stroll. Complete event schedule at keylimefestival.com.
July 4th 33rd Annual Hospice & VNA July 4th Picnic Key West: This annual family friendly, beachside picnic is also a fundraiser for Monroe County's Hospice with an endless supply of hot dogs and hamburgers, top entertainment, silent auction, children's activities and a giant fireworks display off the White Street Pier by Higgs Beach. VIP seating on the beach available. Takes place on the lawn and beach of the historic Casa Marina Resort, 1500 Reynolds St. Info: 305-294-8812.
July 4th Independence Day Fireworks Keys-Wide: There's lots going on all over the Keys so here's a quick view of what's happening: Key Largo: Celebrate Independence Day with an annual 4th of July Parade which rolls out at 10am from MM 98 – 100 and enjoy a huge fireworks display at 10 p.m. on Blackwater Sound, MM 104, Bayside. Islamorada: An old fashioned family fun celebration starts at 6pm at Founders Park, MM 87, Bayside with fireworks at 9:30pm. Marathon: The holiday parade begins at 10:30am on Sombrero Blvd. (MM 50, Oceanside) followed by free day-long festivities at Sombrero Beach culminating with a huge fireworks display at 9pm. Big Pine & The Lower Keys: The celebration starts at 5pm at Big Pine Community Park, with music, food and, fun followed by a fireworks extravaganza after sunset. Key West: Fireworks light up the Atlantic starting at 9pm off the White St. Pier
July 5-23 Theatre XPKey West Summer Stage Key West: This artist's "collective" comprises a group of actors, writers, directors, scenic and lighting designers who come together to produce an extraordinary summer stage experience. Founded by director, Bob Bowersox, these special productions run the gamut from knife-edge drama to absurdist comedy to stage adaptions of stories which had their first incarnation in another medium, like film. Each project pushes the boundries of theater and sometimes takes a radically new approach to staging a story. Venues vary ranging from existing theaters to site-specific outdoor spaces.  For this season's schedule call 302-540-6102 or go to theatreexp.org.
July 8 33rd Annual Underwater Music Festival Big Pine & The Lower Keys: A quirky concert broadcast underwater for divers, snorkelers and the occasional mermaid emphasizes reef preservation. The submerged songfest is held at Looe Key Reef in the Florida Keys National Marine Sanctuary, approximately 5 miles south of Big Pine Key. Transportation available from local dive shops. Info: 305-872-2411; lowerkeyschamber.com.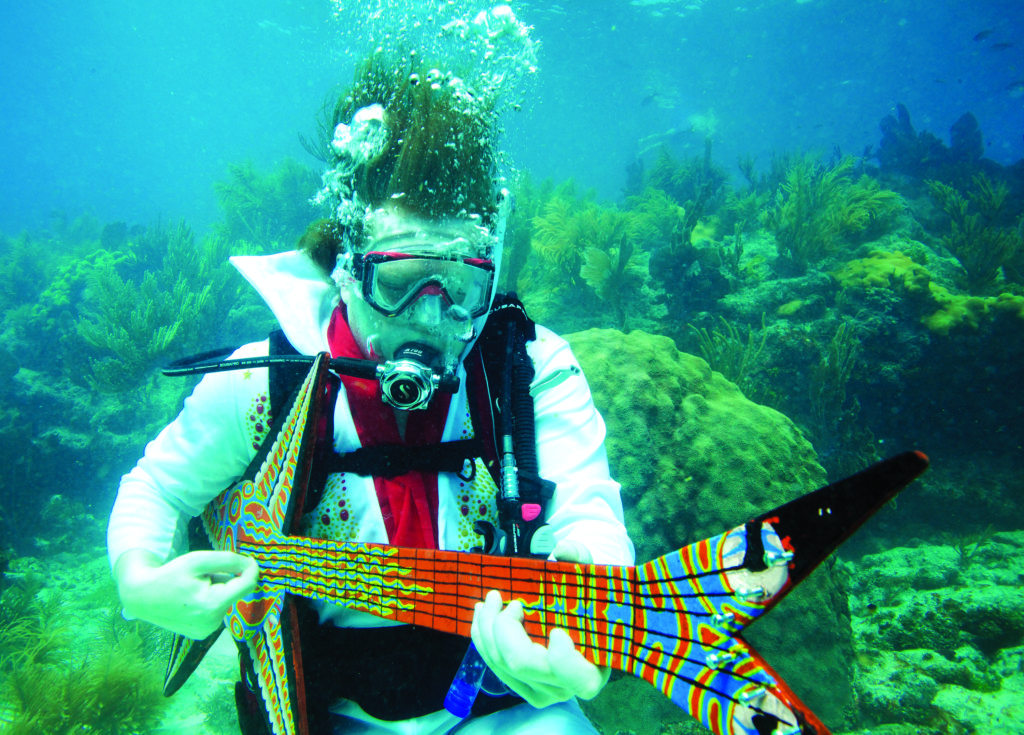 Underwater Music Festival This Will Blow Your Fins Off
Lower Keys: If you've never raved to an Underwater Concert before, then it's time to get your groove on for the wet and wacky 33rd Annual Lower Keys Underwater Concert coming up on Saturday, July 8 from 10 a.m. until 2 p.m. Read More
July 13 – 15 Mel Fisher Days Key West: Headquartered at the Schooner Wharf Bar in Key West's Historic Seaport, this annual festival brings together fans of the renowned treasure hunter Mel Fisher, as well as treasure-hunting enthusiasts from around the world, to celebrate the anniversary of Fisher's amazing discovery of the shipwrecked Spanish Galleon Nuestra Señora de Atocha. Particpate in conservation lab tours. Enter your name to win an authentic Atocha coin. Huge dock party and silent auction on Friday July 15th. Info: 305-296.6533; melfisher.com.
July 18- 23 Hemingway Days Key West: This lively annual celebration of the legendary author's literary prowess and colorful lifestyle features literary readings, a short story competition, fishing tournament, Papa Look-Alike Contest and the world famous "Running Of The Bulls." Look-Alike Contest info: 305-292-8445; Literary info: 305-294-0320.
August 6 24th Annual  Battle of the Bars Key West: Unlikely warriors armed with margarita salt and keg taps, compete to conquer their foes with speed, skill and accuracy in this raucous annual contest that pits local bartenders and servers against one another as they drink, cajole and bribe their way to capture the coveted winning trophy. The mayhem takes place from 12:30 – 6:30pm at the Schooner Wharf Bar in Key West's Historic Seaport. Info: 305-292-3302; schoonerwharfbar.com.
August 16 – 20 Tropical Heat Key West: This All-Male-All-Adult fever-pitched festival includes more than a dozen intriguingly decadent events ranging from drag shows to themed pool parties and gatherings at island clubs. Not for the faint-hearted! Info: 305-294-4603; tropicalheatkw.com.