Final Florida Destination: Paradise!
Ahhhh….the Florida Keys & Key West! Connected by 43 bridges, Florida's final destination, and America's southernmost paradise, begins just south of Miami in Key Largo and then hopscotches over the Atlantic Ocean, Florida Bay and the Gulf of Mexico until you hit "Destination Florida Keys & Key West." We have five fascinating areas, here, starting with Key Largo and Islamorada in the Upper Keys; Marathon which is in the heart of the Middle Keys; Big Pine in the Lower Keys; and last but not least, Key West, also known as the southernmost city in the continental US. Each area has its own distinctive vibe and personality but all embrace our official island philosophy of "One Human Family" which reflects our respect for diversity and inclusion of all people. And while all of these magical Keys are world renowned for some of the best fishing, diving, boating and water sports on the planet, our islands are also brimming with unique shops, artists' studios, galleries, museums and historical attractions, along with highly acclaimed theatrical and musical performances. Click on any one of the links you find here and we'll give you the keys to your final Florida destination so that you can truly "Live It Like A Local!"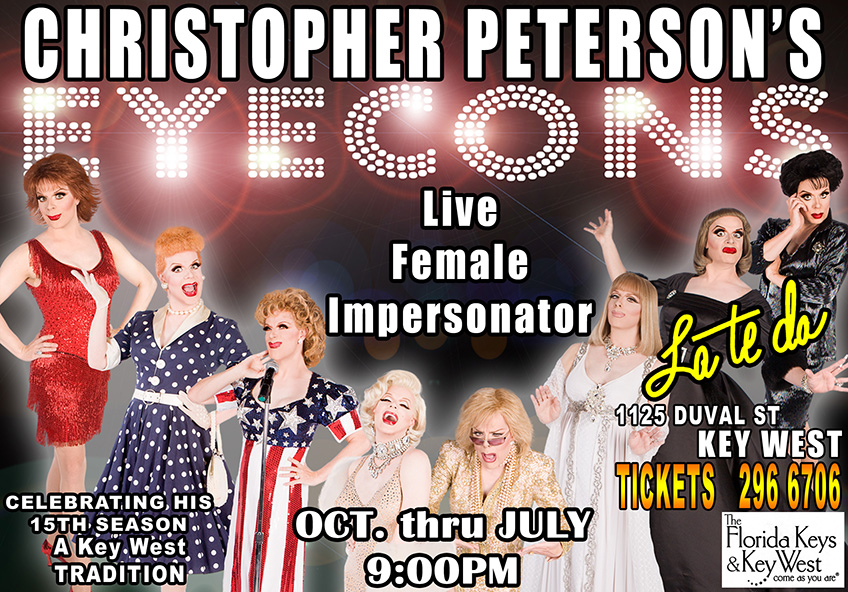 Oct – July Christopher Peterson's Eyecons
Key West: Often compared to the legendary Jim Baily, master of impersonations, Christopher Peterson is, without a doubt, one of North America's foremost female impersonators – both visually and vocally. His hit show, EYECONS, is one of the hottest tickets in town and you'll be totally amazed by the way he transforms himself into more than a dozen famous women right before your very eyes with the help of his "magic closet." Catch him in the Crystal Room Cabaret at La Te Da, 1125 Duval St., Key West. Tickets and info: 305-296-6706; lateda.com.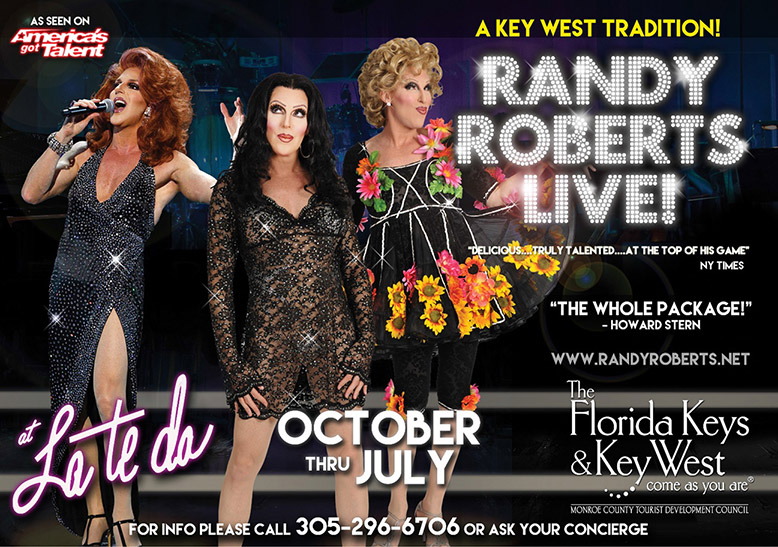 Oct – July Randy Roberts Live!
Key West: Highly acclaimed entertainer, seen on America's Got Talent, Randy Roberts shines in this live, multi-media tribute to some of the world's most beloved performers. His uncanny impersonations of Cher and Better Midler are spot-on and he'll have you rolling in the aisles when he performs a titillating strip tease as the bawdy Gypsy Lee Rose. But nothing compares to Roberts' own self-created character which can only be described as Ann-Margaret, Liza Minnelli and Joan Rivers all rolled into one powerhouse performer. Catch this amazing show at La Te Da's Crystal Room Cabaret, 1125 Duval St., Key West. Tickets and info: 305-296-6706; lateda.com.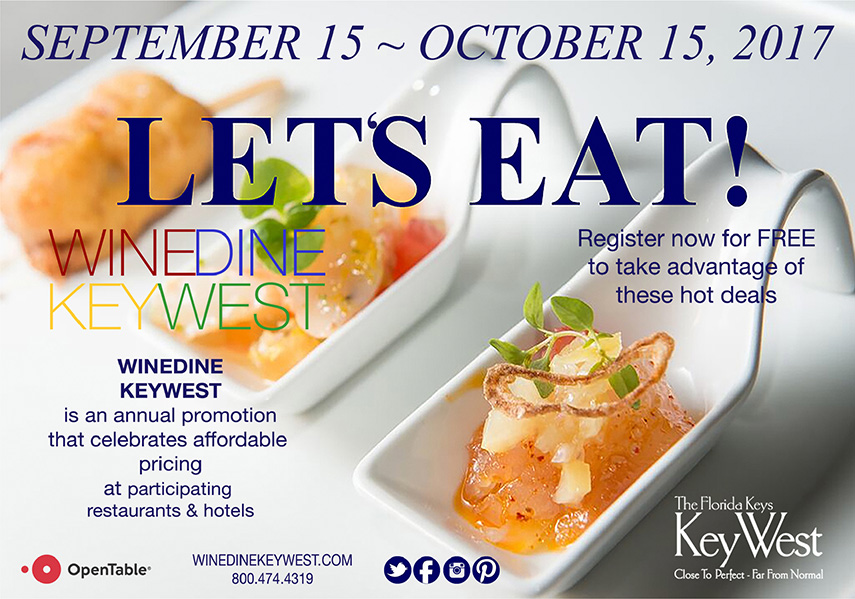 WINEDINE Key West –The Most Delicious Time Of The Year!
Calling all "Foodies!" You know all those great Key West restaurants you've been dying to check out? Well, here's your chance. WINEDINE Key West, the annual mouthwatering, month-long food extravaganza returns to paradise on September 15 through October 15.
The special promotion, which kicked off in Key West last year, so that local and visiting chowhounds can get exclusive, limited-time dining discounts.
During this special month-long promotion, will offer three course meals priced at just $20pp for lunch and only $35pp for dinner. A slew of other restaurants in Key West are also giving discounts of up to 15% off your entire check (not including tax and tip). But restaurant discounts are just the half of it. Hotels and guesthouses in Key West are offering special rates, as well, along with several spas, boutiques, art galleries and attractions.
To register for all these hot deals and find out complete details on participating businesses, restaurant menus, discounted lodging rates, spa packages, retail discounts and more, hit up winedinekeywest.com and winedineflakeys.com.
Bon Appetit!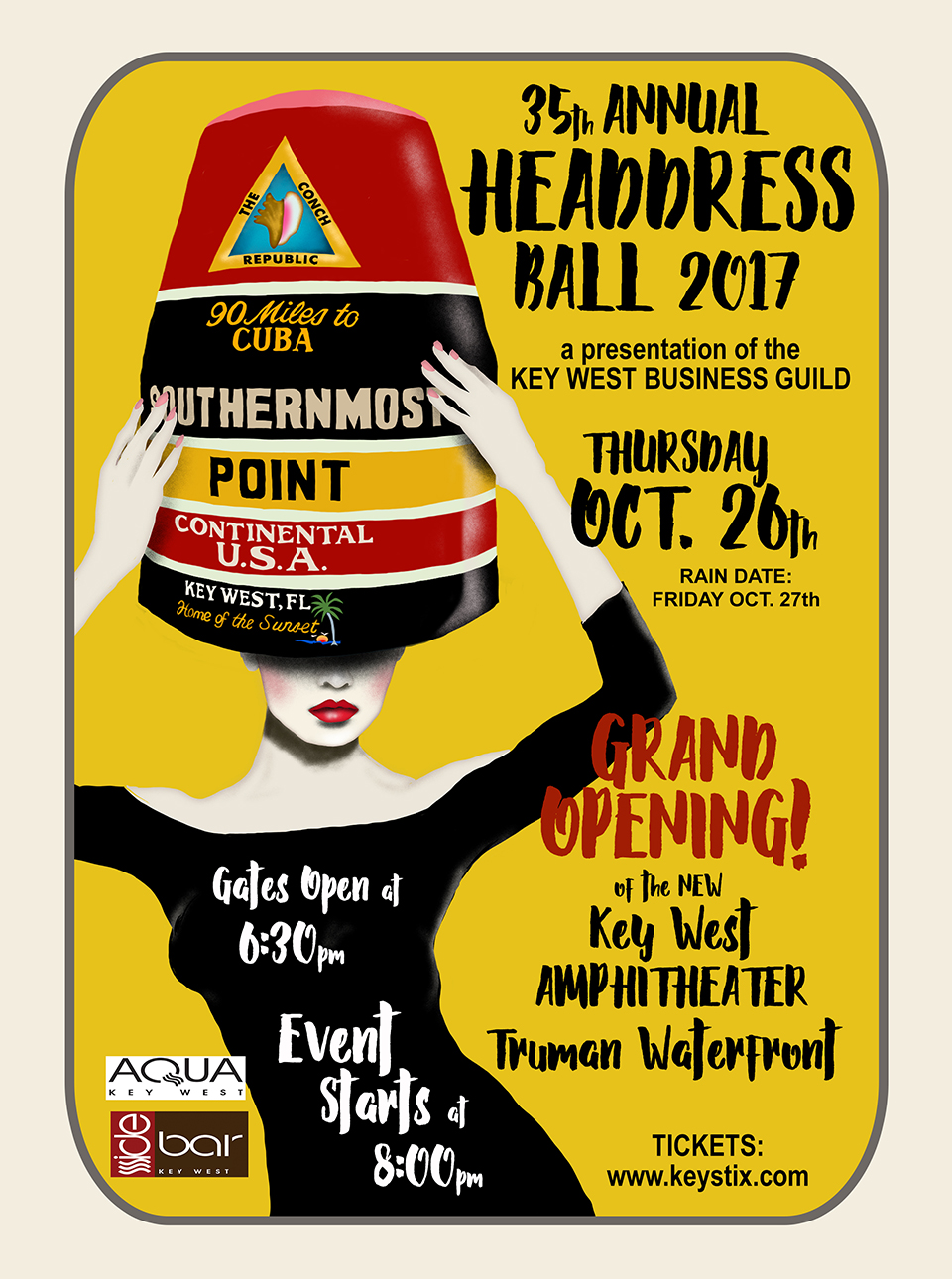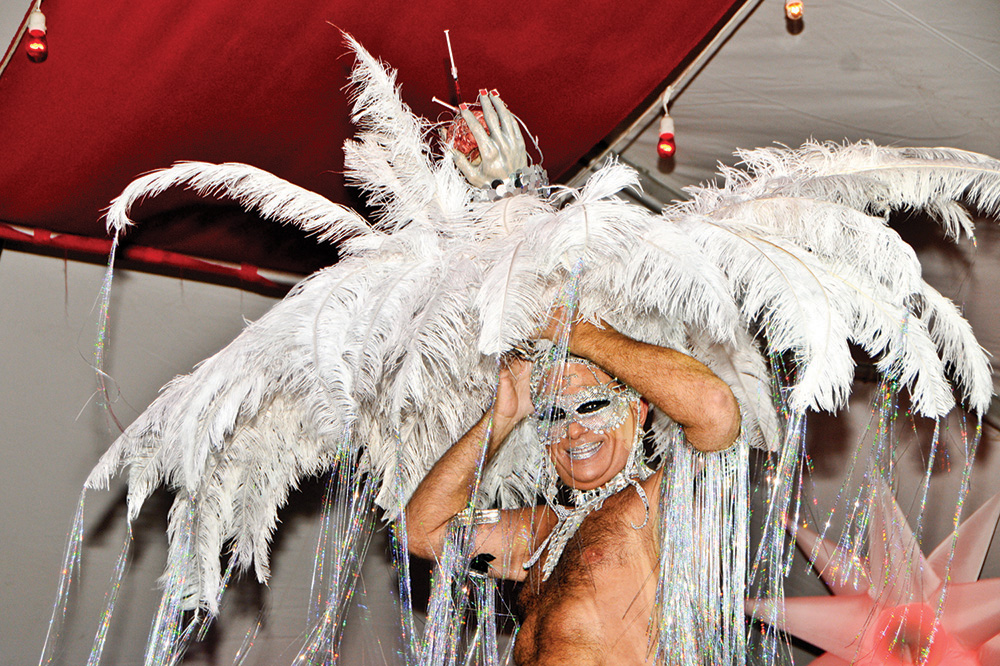 Headdress Ball Tops It All! Key West's 35th Annual Extravanganza
Hold on to your hat. Because on Thursday, October 26, you may flip your lid at the 35th Annual Headdress Ball which debuts Key West's beautiful new Amphitheater at the Truman Waterfront Park. Key West Mayor, Craig Cates will officially dedicate the Amphitheater and local Trop Rocker, Howard Livingston will perform a special song he wrote just for the occasion. Emceed by local actor and funny-man Tom Luna, this off-the-charts annual fundraiser for the Key West Business Guild, (the nation's oldest gay and lesbian Chamber of Commerce) is one fantastical night. Spoiler Alert: This is not, we repeat, this is not your average costume contest. More than 25 contestants are judged only from the head up and compete for $5,000 in cash prizes so expect to see some of the most extravagant, most outlandish creations imaginable! Kicking things off is the celebrated female illusionist, Randy Roberts, who unleashes his rip-roaring impression of iconic celebrities followed by several more show-stopping acts by world-renowned, female impressionist, Christopher Peterson, Broadway star, Terri White, the outrageous Aquanette Inga and many other top entertainers. Local vendors, food purveyors and three full bars by Aqua Nightclub and its sister club, Side Bar round out the party. Gates open at 6:30pm and the high energy Main Stage show starts at 8pm with four-top table seating and a new expanded General Admission section on a raised grass area. You can find Key West's new Amphitheater at the Truman Waterfront Park which is located at the end of Southard Street. Rain date is Friday, October 27. Info: 305-294-4603; headdressballkeywest.com. FYI: The is always a sell-out event so snag your tickets early at keystix.com.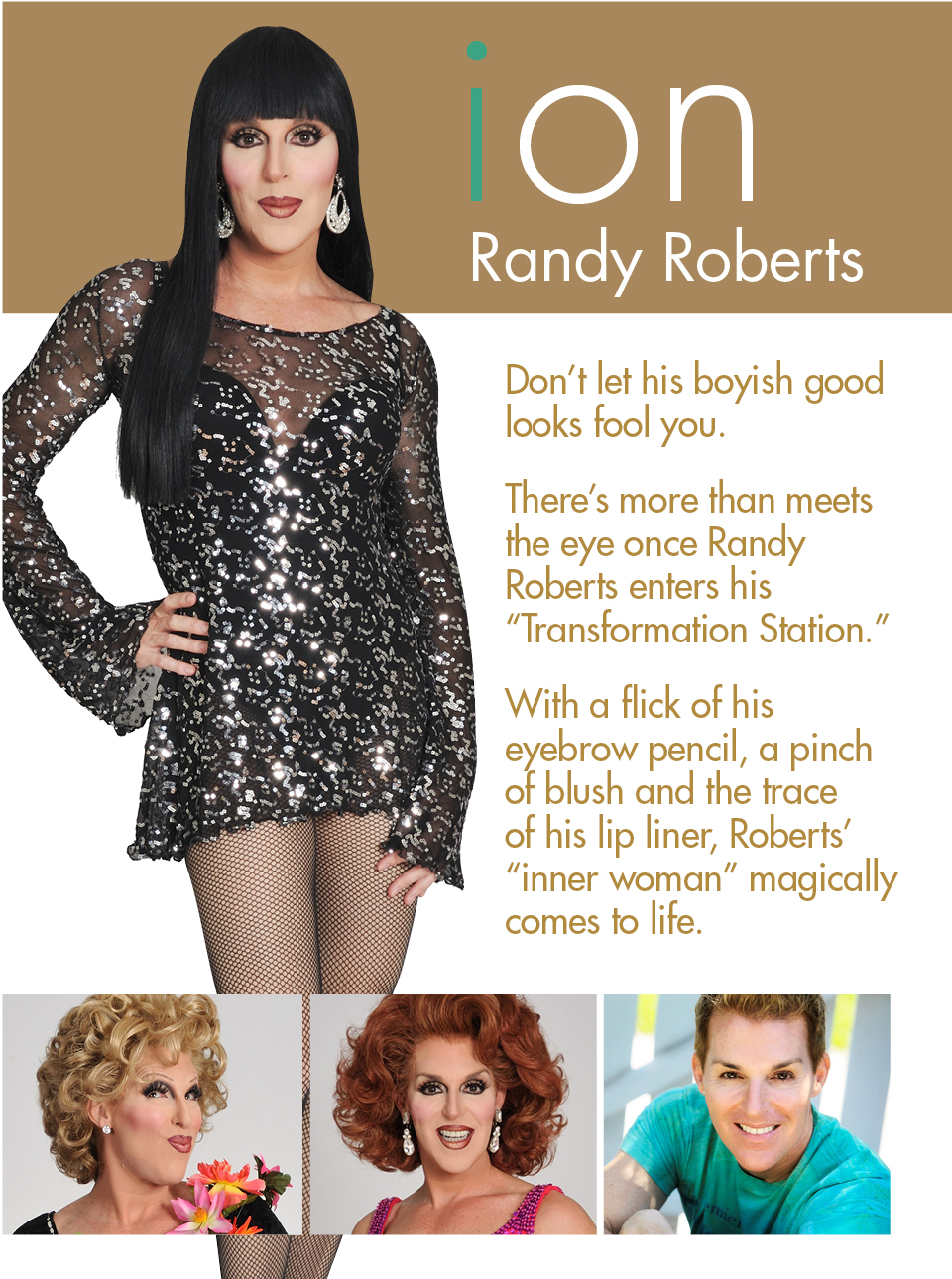 ion Randy Roberts
The spotlight flashes, the curtain rises and onto the stage sashays "Consuela," a sassy Latin Showgirl with a thick Spanish accent and a penchant for high drama, who opens Roberts' one (wo)man show. But Consuela isn't the only lovely lady in Robert's bag of female illusion. The renowned showman embodies a plethora of personalities and a roster of famous ladies. His uncanny impersonations of Mae West, Joan Crawford, Carol Channing, Ann Miller and Phyllis Diller (an act which landed him on "The Jenny Jones Show" with the real Phyllis Diller), along with a bevy of original ladies is truly a sight to behold. You can catch his all live tribute to some of the world's most beloved performers at "Randy Roberts Live!" at Key West's famous La Te Da Cabaret. For current performance dates hit up lateda.com. FYI: Randy Roberts is also headlining this year's 35th Annual Headdress Ball on Thursday, October 26 at Key West's new Amphitheater at the Truman Waterfront Park. Tickets at keystix.com.